Ruling stands after Astros challenge caught stealing call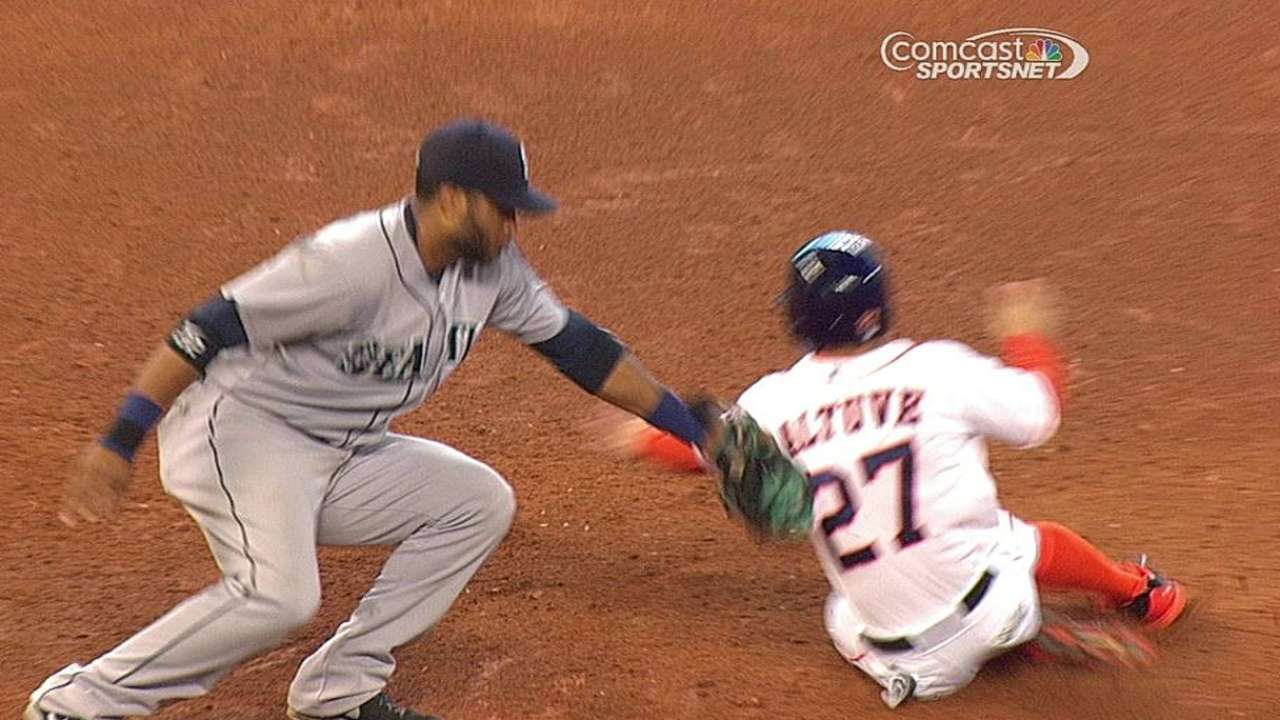 HOUSTON -- The Astros lost a replay challenge in the sixth inning Sunday when Jose Altuve was called out attempting to steal second base for the third out, ending a Houston threat with a runner on third base.
After a review, the ruling stood. Mariners catcher Mike Zunino threw to second baseman Robinson Cano, who applied the tag on a sliding Altuve, who leads the American League in steals with 54.
The time of the review was one minute, 50 seconds.
If the play had been overturned, the Astros would have taken a 5-3 lead as Jonathan Villar, who was on third base, had broken for home.
Richard Dean is a contributor to MLB.com. This story was not subject to the approval of Major League Baseball or its clubs.