V-Mart has mom to thank for push to greatness
Phone call convinced Tigers DH to refocus on baseball when home beckoned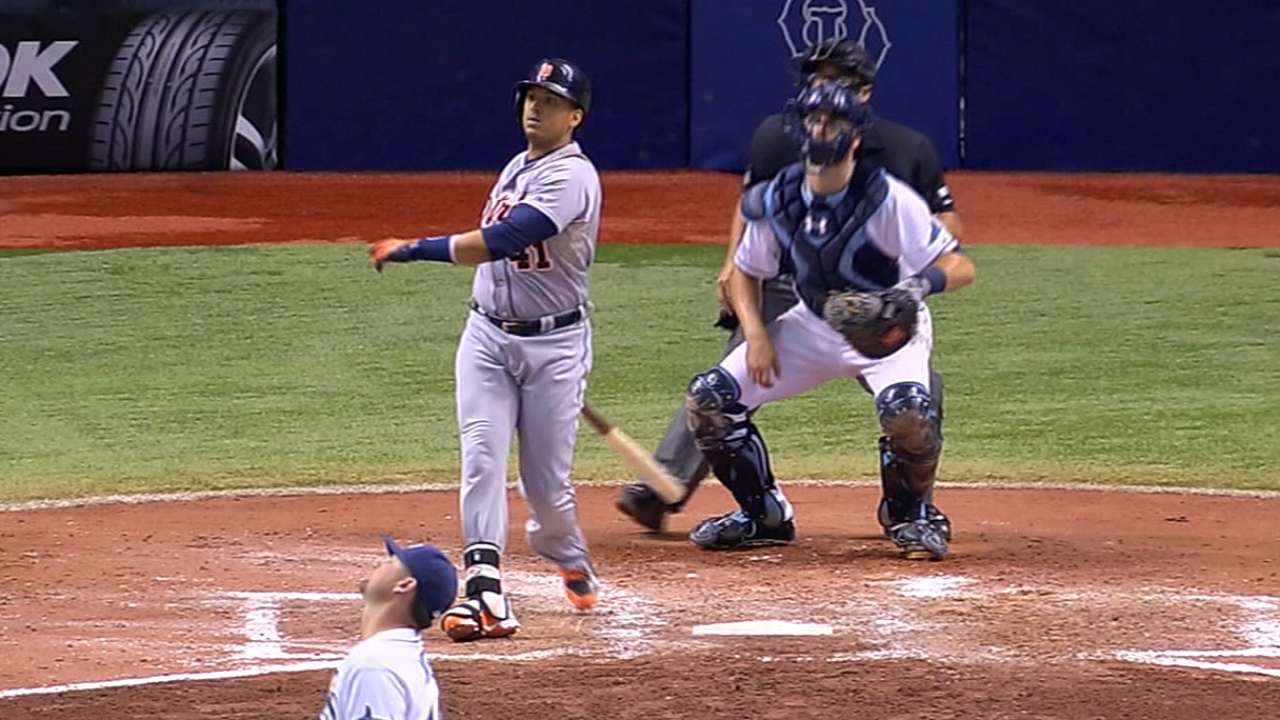 Victor Martinez, DH, Tigers
Hometown: Ciudad Bolivar, Venezuela
Victor Martinez's stellar Major League career almost never happened.
As a 17-year-old in his first professional season with the Indians, Martinez was shifted from shortstop to catcher. He was already at the Indians' complex in Venezuela and considered quitting to head back to his native Ciudad Bolivar before a phone call with his mother changed his mind.
"Just give it a try," he told Boston.com in 2009 of her message. "You never know what's going to happen. You won't do anything back home. Just give it a good try, and see what happens."
What has happened is five All-Star appearances and, in 2014, one of the best seasons of Martinez's career at age 35. He has proven to be a professional hitter and tremendous clubhouse presence in Cleveland, Boston and now Detroit.
"All I am right now, it's because of my mom," Martinez told Boston.com in that same interview. "She was the one. It was a little tough. That makes you appreciate what you got right now."
Cash Kruth is a reporter for MLB.com. This story was not subject to the approval of Major League Baseball or its clubs.