Altuve has most hits by second baseman since '36
Astros All-Star passes Carew with RBI double for hit No. 219 of year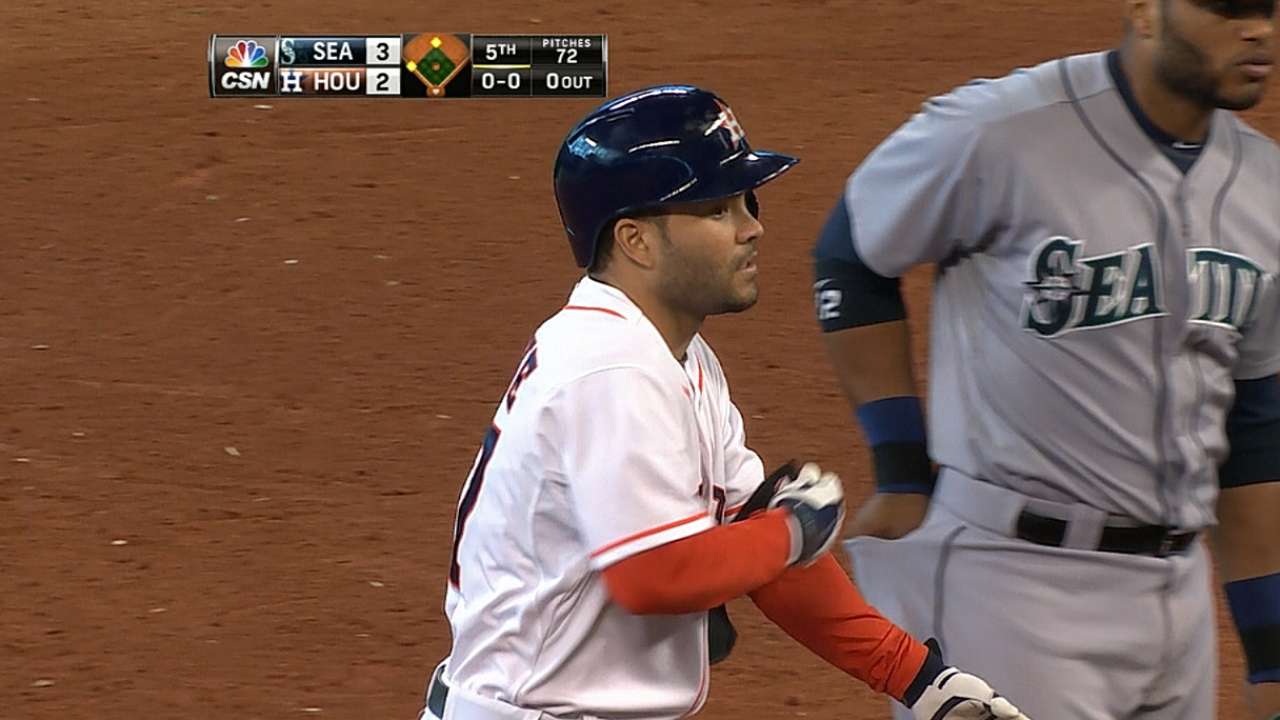 HOUSTON -- The hits keep coming for Jose Altuve. As do the milestones for the Astros All-Star second baseman.
Altuve's RBI double in a three-run fifth inning of Sunday's 8-3 win over the Mariners was his 219th hit this season. That hit put him in elite company among second baseman in baseball history. With the double off Seattle right-hander Hisashi Iwakuma, Altuve passed Rod Carew for most hits in a season by a second baseman since 1936. Charlie Gehringer of the Tigers had 227 hits that year.
Altuve later added an infield single for his 220th hit of the season. Earlier this month, Altuve broke Craig Biggio's franchise record of 210 hits in a season.
"He's the catalyst of the ballclub," interim manager Tom Lawless said. "When he gets on, things happen. He has 220 hits. That's unheard of, for him to do it and continue to do it just about every game."
Altuve leads the Majors with a .345 batting average.
"When you're not in there every day, you want to make the most of the times you get in," said teammate Alex Presley. "We're just having fun watching Altuve get hits.
"We're going to feed off his hits. It's been a blast this homestand. As a team and watching him play. He's unreal, and he deserves all the praise he's been getting."
Removed in the top of the ninth with the game well in hand, Altuve received an ovation from the fans at Minute Maid Park.
"I want to thank the fans for supporting the team," he said.
Richard Dean is a contributor to MLB.com. This story was not subject to the approval of Major League Baseball or its clubs.