Gentry, Jaso likely done for season with concussions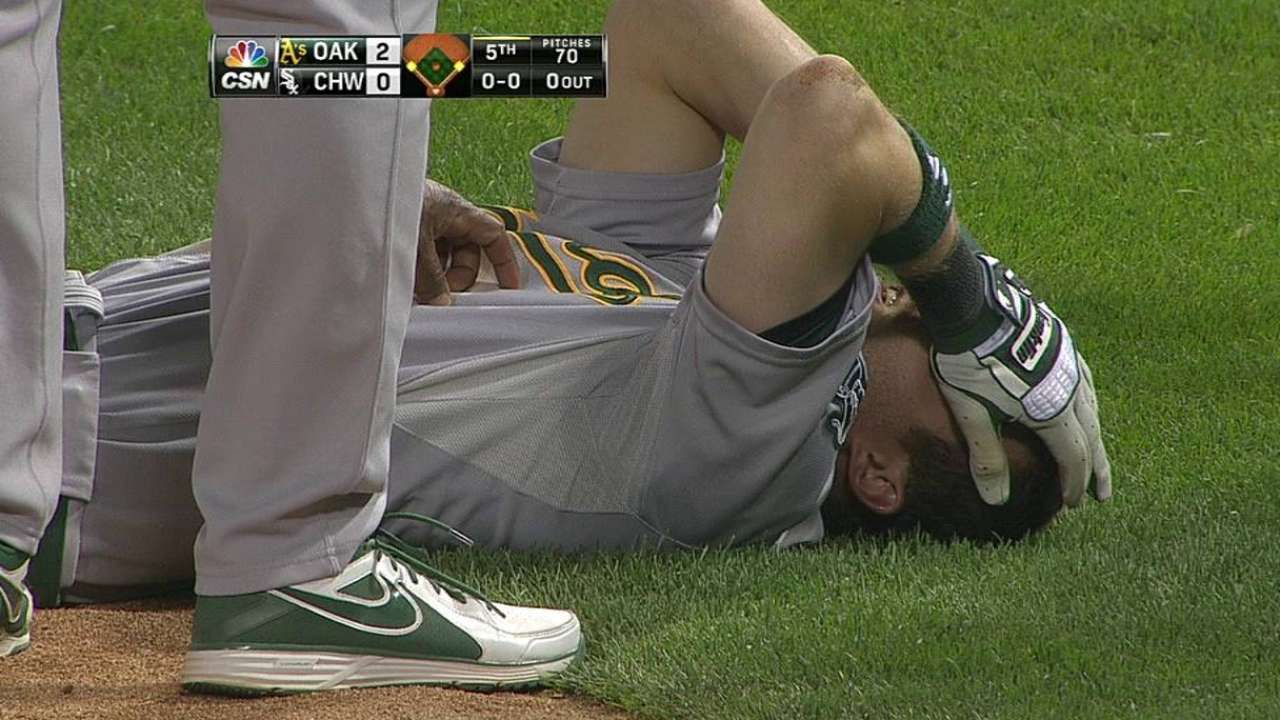 OAKLAND -- Craig Gentry continues to slowly recover from a concussion, and it is becoming increasingly unlikely that the A's outfielder will play again this season.
On Sunday, A's manager Bob Melvin acknowledged that Gentry -- as well as catcher John Jaso -- could be done for the year due to concussions.
"With eight games left," Melvin said, "there's always that possibility."
Gentry sustained his concussion on Sept. 9 in a collision at first base and remains barred from baseball activity. His progress has been impeded by sinus issues, and he was examined by a doctor on Saturday. He previously sustained a concussion in 2011 as a member of the Rangers.
Jaso, who has been out since Aug. 23, appeared to be nearing a return until a Sept. 10 visit to sports concussion specialist Dr. Micky Collins, who told Jaso he needed to take more time off. His 2013 season was cut short by a concussion in late July.
Aaron Leibowitz is an associate reporter for MLB.com. This story was not subject to the approval of Major League Baseball or its clubs.