Haren not focused on clinching against rivals
Right-hander pushed back to start opener of crucial NL West series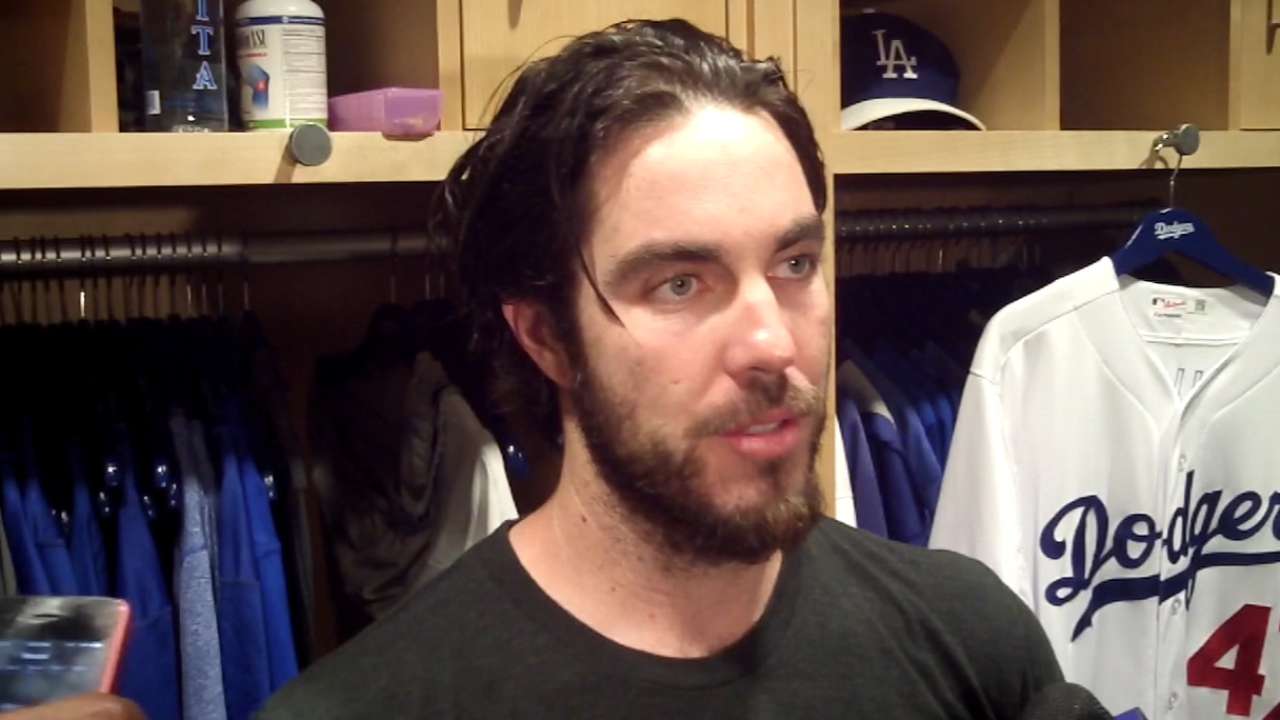 CHICAGO -- Dan Haren said he learned Saturday that he would be pushed back one day to start for the Dodgers on Monday night against the Giants. The Dodgers could clinch the National League West during the series.
"We didn't make a big thing out of clinching a playoff spot, because our goals are higher than that," said Haren, originally scheduled to start Sunday against the Cubs. "Clinching against them of course would be great. I've been clinched on many times and it's not a good feeling. It would be great against your rival."
The last time the two clubs battled into the final week was 2004, when Steve Finley's grand slam eliminated the Giants. Despite the decade lapse, Haren said this showdown has been in the works for months.
"To tell you the truth, when we swept them [in San Francisco] two months ago, the feeling in the clubhouse was that we needed to sweep. We understood the magnitude of the series even months ago. We've played really well to be in a good position. Now we don't have to sweep, just play good ball.
"They came out of the gate playing great. Then they struggled. We've been consistent, stayed away from long losing stretches, mostly because of [Clayton] Kershaw, [Zack] Greinke and [Hyun-Jin] Ryu. We were never that many games under .500 because those three pitched so well."
Haren said recent offensive improvement is a sign that the club has upped its game in what amounts to a playoff environment.
"This whole week since we played in San Francisco, we've put ourselves in a position so it's not do or die," he said.
Ken Gurnick is a reporter for MLB.com. This story was not subject to the approval of Major League Baseball or its clubs.