Beltran to delay elbow surgery until offseason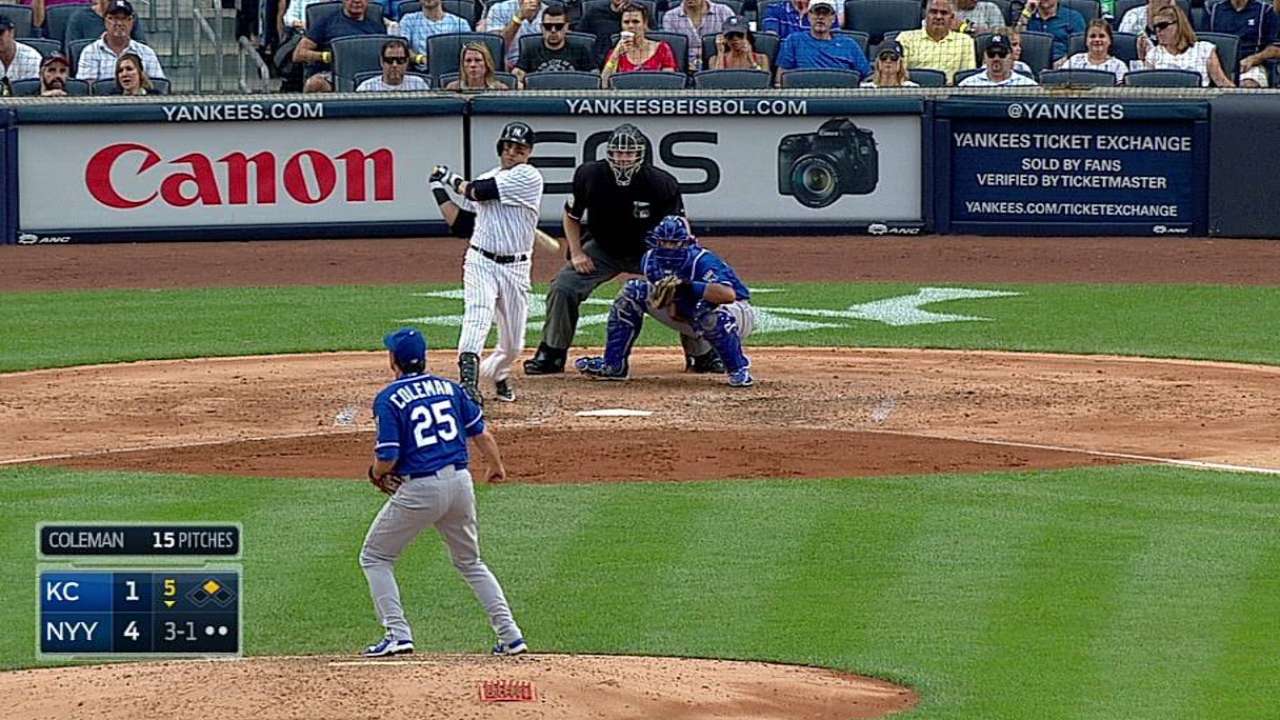 NEW YORK -- With the Yankees still mathematically alive for a playoff spot, Carlos Beltran, under the team's direction, has opted to delay surgery until the end of the season.
Beltran, who has recently experienced more pain due to the bone spur in his right elbow, said doctors recommended surgery, which requires a 12-week recovery period. That amount of time, however, won't make much of a difference to Beltran's offseason by preventing things another week.
"[Doctors] recommend the surgery," said Beltran. "But at the same time, it's just one week less, one week more, it's not going to make a big-time difference. ... It bothers me. Right now, I just can't do anything the way I feel."
Manager Joe Girardi kept Beltran out of the starting lineup Sunday but still thinks he could join the lineup later this week.
"We're going to wait to see if he can help us any time in the course of this week because we're still fighting," said Girardi. "He's still sore, so we'll see."
Meanwhile, the Yankees will take things day to day with Jacoby Ellsbury (mild right hamstring strain) and Mark Teixeira (sore right wrist). Both were out of Sunday's lineup.
Teixeira will see a hand surgeon after the finale with the Blue Jays. Ellsbury, who made a plan Sunday with doctors after receiving treatment and ice on Saturday, is hopeful he can try to run in the next few days.
"I'm optimistic. I want to play," said Ellsbury. "I already miss playing even though it's only been one game. [I'm] just [going to] try to get out there and do everything I can to play as soon as possible."
"We'll see how he feels tomorrow and where we're at," Girardi said of Ellsbury. "Usually you give it a few days and we'll go from there, similar to what we did with [Martin] Prado."
Jake Kring-Schreifels is an associate reporter for MLB.com. This story was not subject to the approval of Major League Baseball or its clubs.