Stroman drops appeal, begins serving five-game suspension
Righty reaches out to Joseph to resolve issues after throwing over O's catcher's head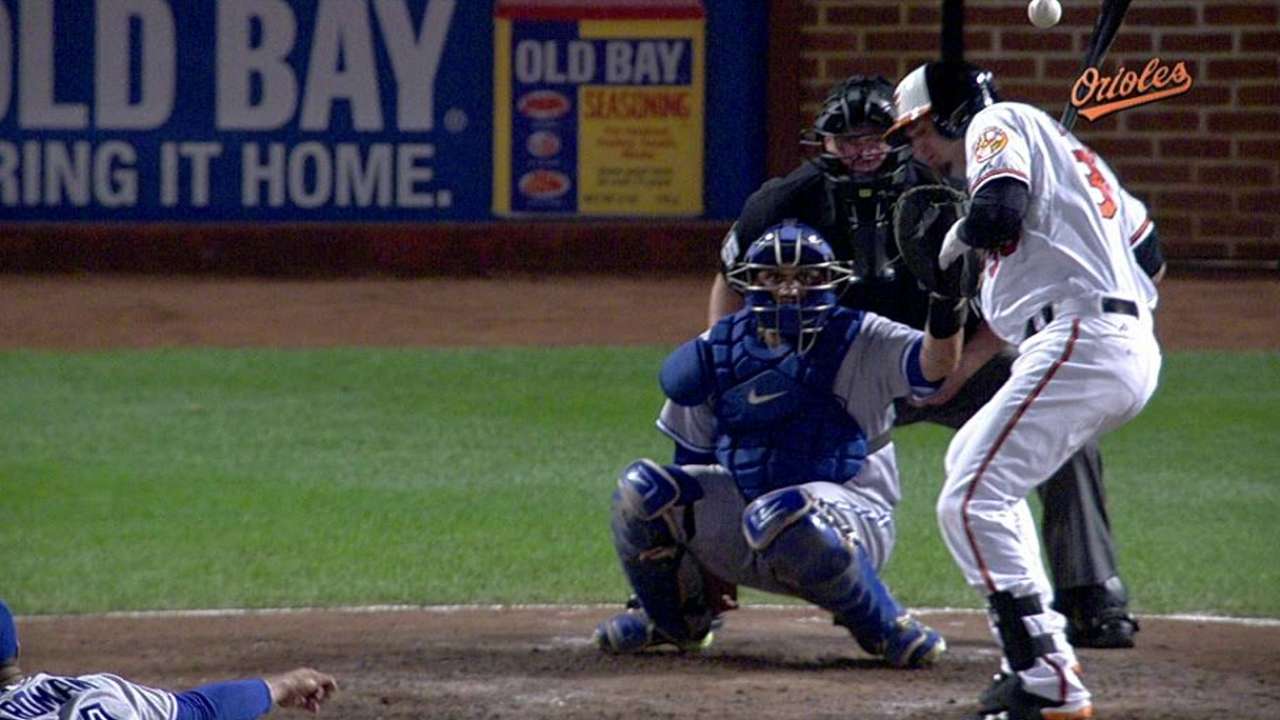 NEW YORK -- Marcus Stroman has dropped his appeal and began serving a five-game suspension on Sunday.
Major League Baseball originally suspended Stroman for six games for his role in an incident Monday night, when he threw a pitch over the head of Orioles catcher Caleb Joseph. Stroman said the Players Association and the league reached an agreement to reduce the punishment without a hearing.
"I didn't want it to be lingering around the entire offseason," he said. "Just get it out of the way this year and move on."
Stroman has stood by his original statement that the pitch simply got away from him and he would never throw at someone's head on purpose. Earlier in that game, however, Jose Reyes felt that Joseph stepped on his hand while Reyes slid into home plate. Stroman said he reached out to Joseph via phone recently to resolve any outstanding issues.
"I'd never intentionally throw at anyone. I respect the game. I respect the players way too much to ever do anything like that," Stroman said on Wednesday. "Family, friends, teammates know the type of individual I am. But it's tough, it's tough to go about it."
Stroman started for the Blue Jays on Saturday at Yankee Stadium, where he struck out seven and allowed just two runs in six innings to snap the club's six-game losing streak.
Serving the suspension now will give Stroman the opportunity to make another start before the end of the season during the series against the Orioles. He has been impressive during his rookie campaign, posting a record of 11-6 with a 3.77 ERA and 107 strikeouts in 126 2/3 innings.
Stroman will have to miss what would have been his next scheduled start, on Thursday against the Mariners, which will almost certainly turn into a bullpen day with Todd Redmond as the likely starter. Blue Jays manager John Gibbons said earlier this week that Redmond would be in line to start the game if Stroman had to serve his punishment because Redmond could give them the most innings.
Stroman said he was not sure if or when he would start again this season, but he would be next eligible to pitch on Friday in the opener against the Orioles at Rogers Centre.
Jamal Collier is an associate reporter for MLB.com. This story was not subject to the approval of Major League Baseball or its clubs.