Sale's final start to come Wednesday in Detroit
Ace left-hander battling for AL's top ERA, Cy Young Award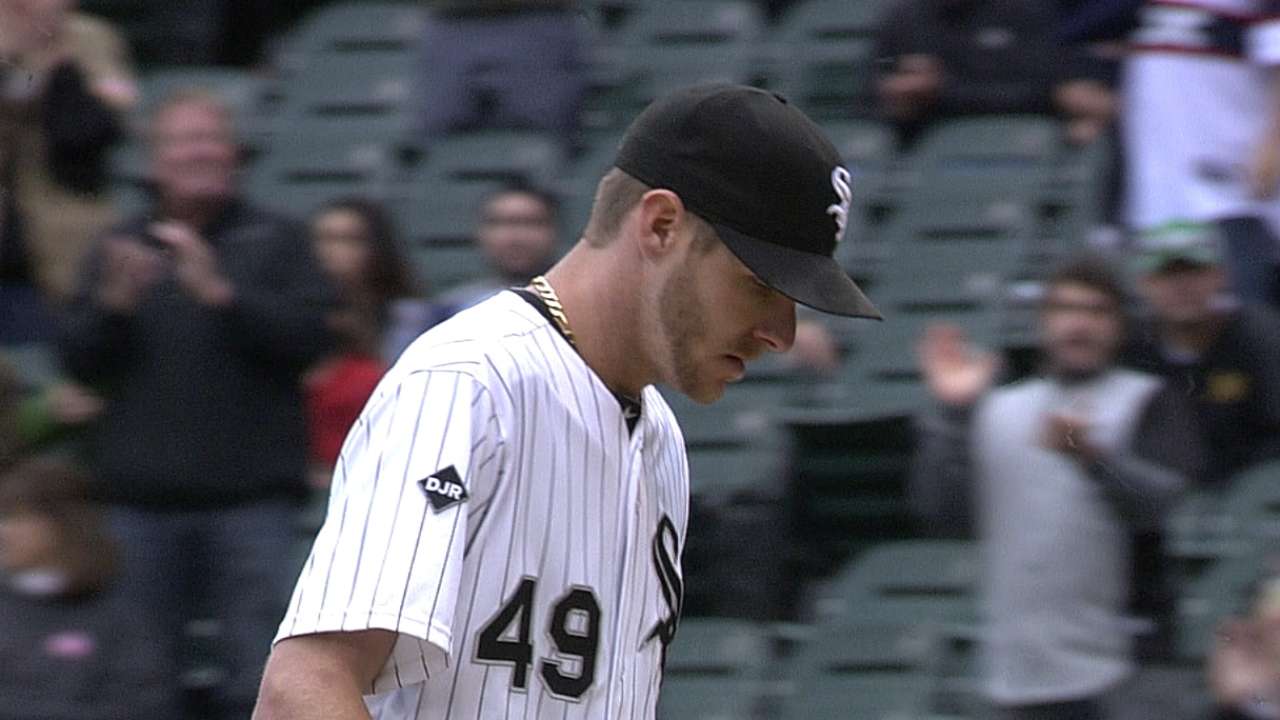 ST. PETERSBURG -- The White Sox on Sunday announced their starters for this week's series in Detroit, and Chris Sale will pitch Wednesday's finale -- meaning it will be the last game the left-hander pitches in 2014.
Chicago could have pitched Sale on Tuesday, which would have lined him up for one more start against Kansas City in the final game of the season, but manager Robin Ventura said the team doesn't feel pressed to squeeze extra innings out of Sale. With the White Sox out of playoff contention, it's just not necessary.
"Him going through the season the way he has, and where we're at, you want to be able to stretch him out and give him the proper rest," Ventura said before Sunday's game against the Rays at Tropicana Field. "For us, we're not in it to try to grind him out three more starts just to have him throw three more starts."
Ventura said he discussed the move with Sale, and Sale was OK with Wednesday being his last start.
Sale missed about a month of the season between April and May with a strained flexor tendon in his pitching arm, but he quickly returned to form and is in contention for the American League ERA title and the AL Cy Young Award. His 2.20 ERA in 168 innings pitched currently ranks second in the AL, behind Felix Hernandez's 2.07 mark.
An additional start would have given Sale more innings to play with in terms of lowering his ERA, but that wasn't going to be the determining factor in settling on his schedule.
"I don't think him not pitching one more game's gonna be a make-or-break for him," Ventura said. "He's got a pretty good body of work."
David Adler is an associate reporter for MLB.com. This story was not subject to the approval of Major League Baseball or its clubs.