Sprained ankle forces Almonte's early exit
Padres outfielder had missed time with injury in different part of same leg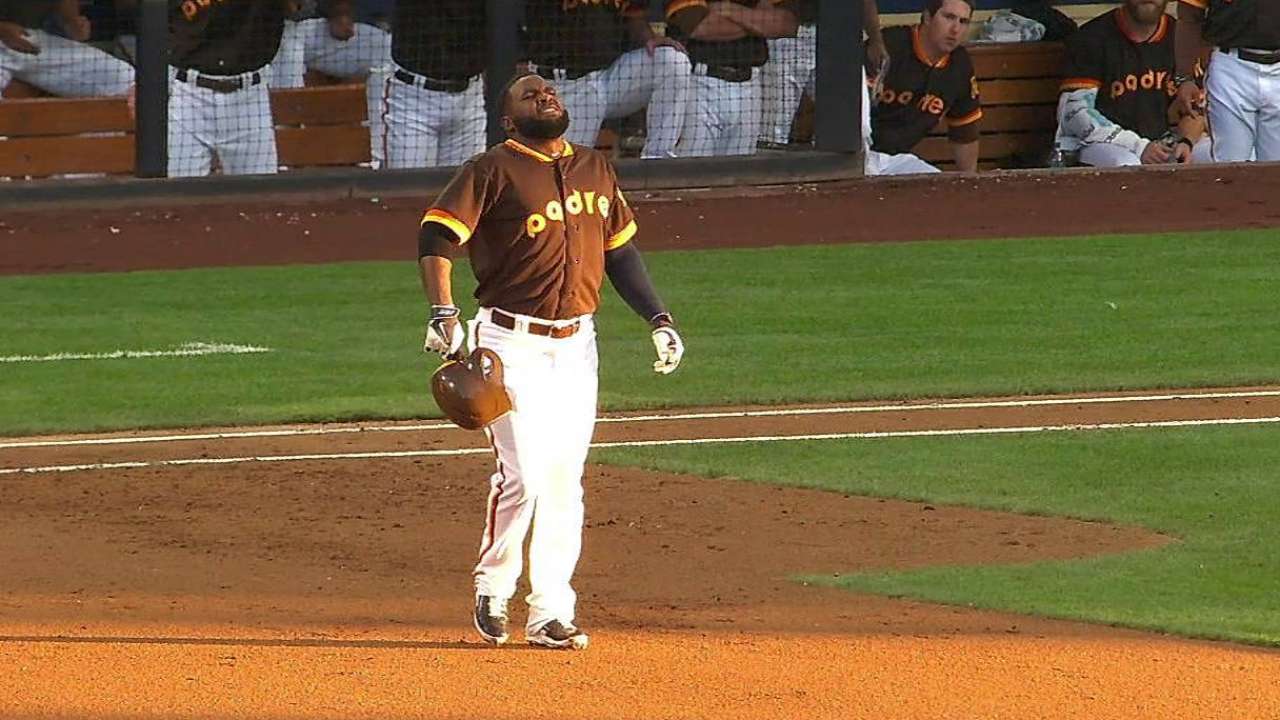 SAN DIEGO -- Padres left fielder Abraham Almonte left Saturday's game in the third inning with a left ankle sprain, pulling up lame after stroking a ground-rule double vs. the Giants.
Almonte, who had started only once over the past 11 games after suffering a high left ankle sprain Sept. 6, drove a Yusmeiro Petit pitch to right-center field and barely made it to second. He started hobbling badly a few steps before he even reached first base and pulled to a complete stop shortly after rounding the bag.
"Same ankle," Padres manager Bud Black said. "Different spot. We talked about a high ankle sprain [suffered in Colorado]. This one, he sprained the side.
"This is a tough one."
Will Venable was sent in to pinch-run for Almonte and later scored the first run of an eventual 3-2 victory on a Joe Panik throwing error.
"He doesn't know how he did it," Black said. "Whether he was coming out of the box, whether it was on the previous pitch, whether he was running."
Almonte left the clubhouse before that question could be posed to him.
Scott Miller is a contributor to MLB.com. This story was not subject to the approval of Major League Baseball or its clubs.