Replay confirms Zimmerman thrown out at home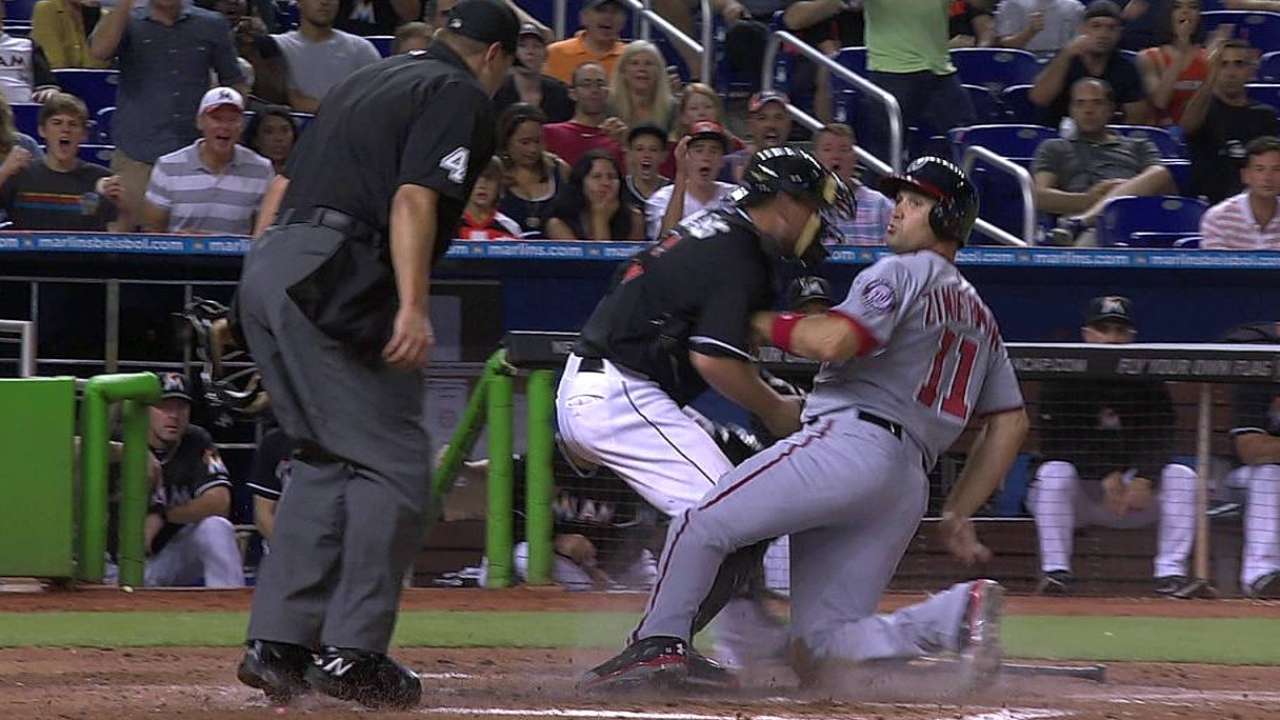 MIAMI -- The Nationals were not on the winning side of a crew-chief review in the seventh inning of their game against the Marlins on Saturday.
With Ryan Zimmerman standing at third base after reaching on a miscue-aided RBI triple, Wilson Ramos came up to bat with Washington down by one run. Ramos hit a high chopper to Miami third baseman Casey McGehee, who grabbed the ball and threw straight home.
Zimmerman, running straight down the third-base line, slid into catcher Jeff Mathis at the plate for the first out of the inning. But Washington manager Matt Williams came out of the dugout to argue.
After some discussion with home-plate umpire Chad Fairchild, a crew-chief review was invoked. The question, once it was determined that Mathis was not blocking the plate in violation of Rule 7.13, was whether or not Zimmerman's foot came in before the tag.
The call on the field was confirmed after a review of one minute and 57 seconds.
Maria Torres is an associate reporter for MLB.com. This story was not subject to the approval of Major League Baseball or its clubs.