Minor exits start with shoulder discomfort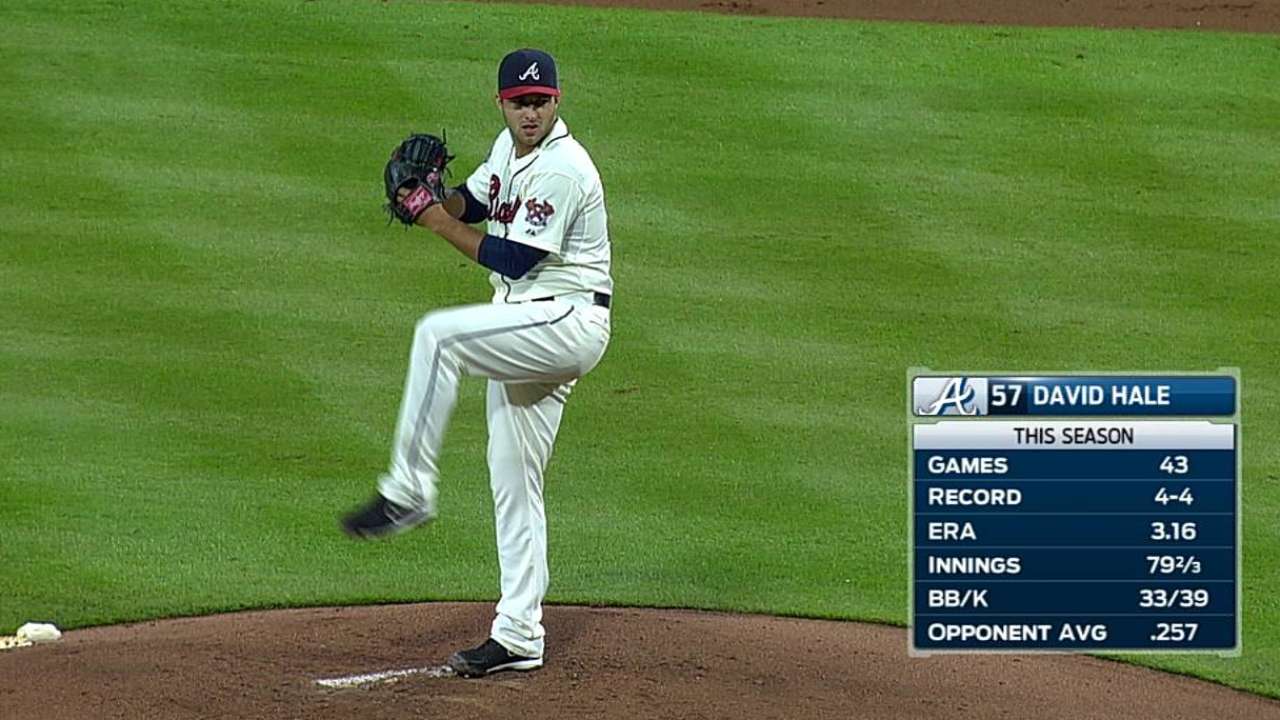 ATLANTA -- Though Mike Minor spent most of this season denying that he was being plagued by the left shoulder discomfort that bothered him during Spring Training, he was unable to hide from the truth when he was forced to exit Saturday night's 4-2 loss to the Mets after the first inning.
The Braves simply labeled Minor's ailment as left shoulder discomfort. The 26-year-old lefty will learn more about his status when he meets with Braves doctors over the next few days. It seems highly unlikely that he will make his last regular season start, which had been scheduled for Thursday.
"It's very frustrating, but I guess on the positive side hopefully it's nothing and I can get it taken care of this offseason and I don't go into Spring Training behind like I did this year," Minor said.
Minor felt some discomfort as he warmed up in the bullpen and exited when he did not feel any relief after his adrenaline started pumping during the first inning. He walked a batter, hit another and surrendered three loud fly balls.
"He's had a little bit of history there that he's been fighting," Braves manager Fredi Gonzalez said. "We didn't want to push him any further than that. He saw the doctor here, but we'll run some further tests."
Though Minor has pitched more effectively lately, this past week has provided some reason for concern. He allowed hits to five of the last 11 hitters he faced during Sunday's 4 2/3-inning effort against the Rangers.
"It's kind of frustrating because I don't feel like it's anything serious, but it's nagging pain that won't go away," Minor said. "It's there every pitch. I felt it the last couple starts more and more and then obviously tonight worse than others."
Minor reported to Spring Training behind schedule because a urinary tract procedure left him sedentary most of January. He was shut down for two weeks in February because of what he called "a cranky left shoulder."
Minor joined Atlanta's rotation in May and pitched effectively for most of the next month. But questions about his health began to develop as he produced a 7.33 ERA in 10 starts from June 10 to Aug. 1.
"There were some times when [the shoulder] was barking a little bit, but I can't write that off as all year long," Minor said. "[That it was] hurting every game, I can't really say that."
After having one start skipped in early August, the southpaw turned things around and seemed poised to end this season on a positive note. He entered last weekend's start against the Rangers with a 2.59 ERA over his previous six starts.
"It's unfortunate," Braves first baseman Freddie Freeman said. "Let's just hope he's OK and there's nothing serious. If that's his last start of the season, he can get some rest and hopefully come back in Spring Training."
Mark Bowman is a reporter for MLB.com. This story was not subject to the approval of Major League Baseball or its clubs.