Downs likely done for year due to oblique strain
Fields day to day with soreness in right side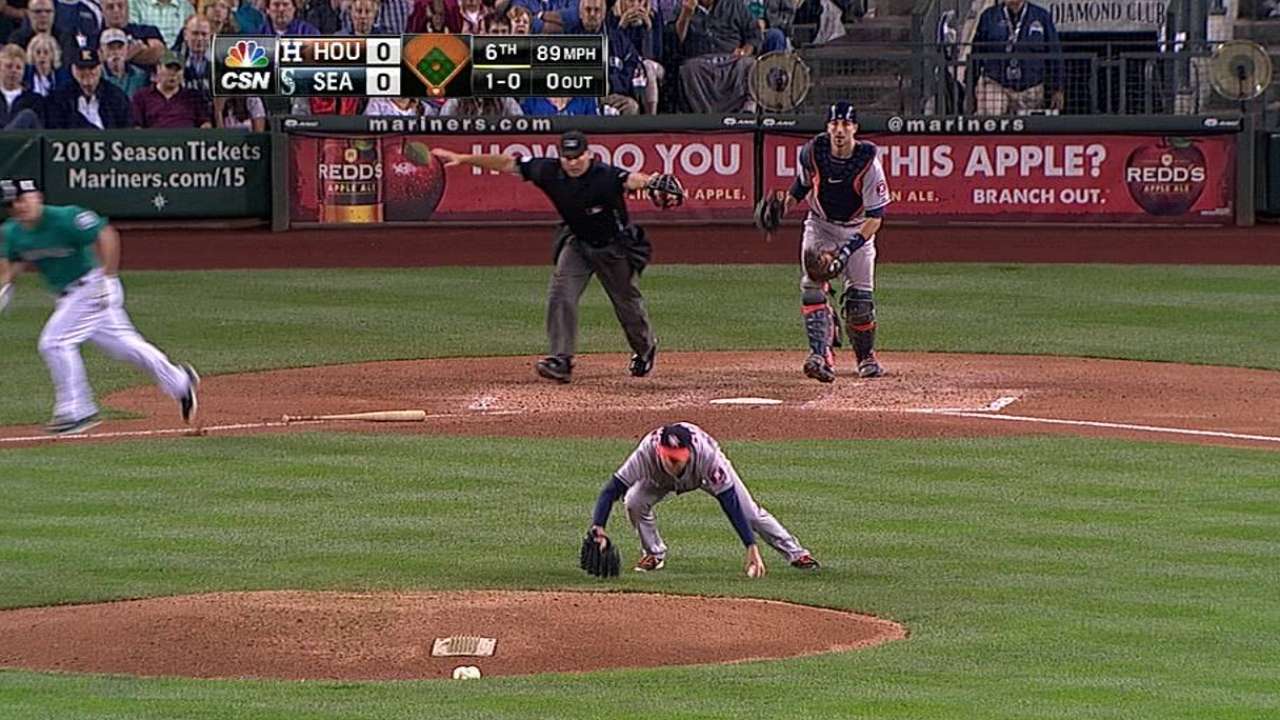 HOUSTON -- Astros reliever Darin Downs is unlikely to pitch again this season, while reliever Josh Fields remains day to day with general soreness in his right side.
Downs is dealing with a right oblique strain. It's the same injury that landed the left-hander on the disabled list Aug. 15. He was activated from the 15-day DL on Sept. 2.
Downs pitched in Houston's 10-5 loss to Seattle on Friday at Minute Maid Park. He allowed a home run to Dustin Ackley in the eighth inning before leaving with discomfort in his right oblique.
"Downs goes out [Friday] night and aggravated his oblique again," said Houston interim manager Tom Lawless. "He's going to get treatment and we'll see what happens. Obliques are strange. Twisting and everything. Pitchers twist all over the place. That may be it for him."
The right-handed Fields hasn't pitched since Sept. 9 when he pitched a perfect ninth inning at Seattle.
"He tried to go the other day and it didn't work out very well," said Lawless. "We'll see how he goes."
Richard Dean is a contributor to MLB.com. This story was not subject to the approval of Major League Baseball or its clubs.