Markakis' shoulder better, but still not ready to play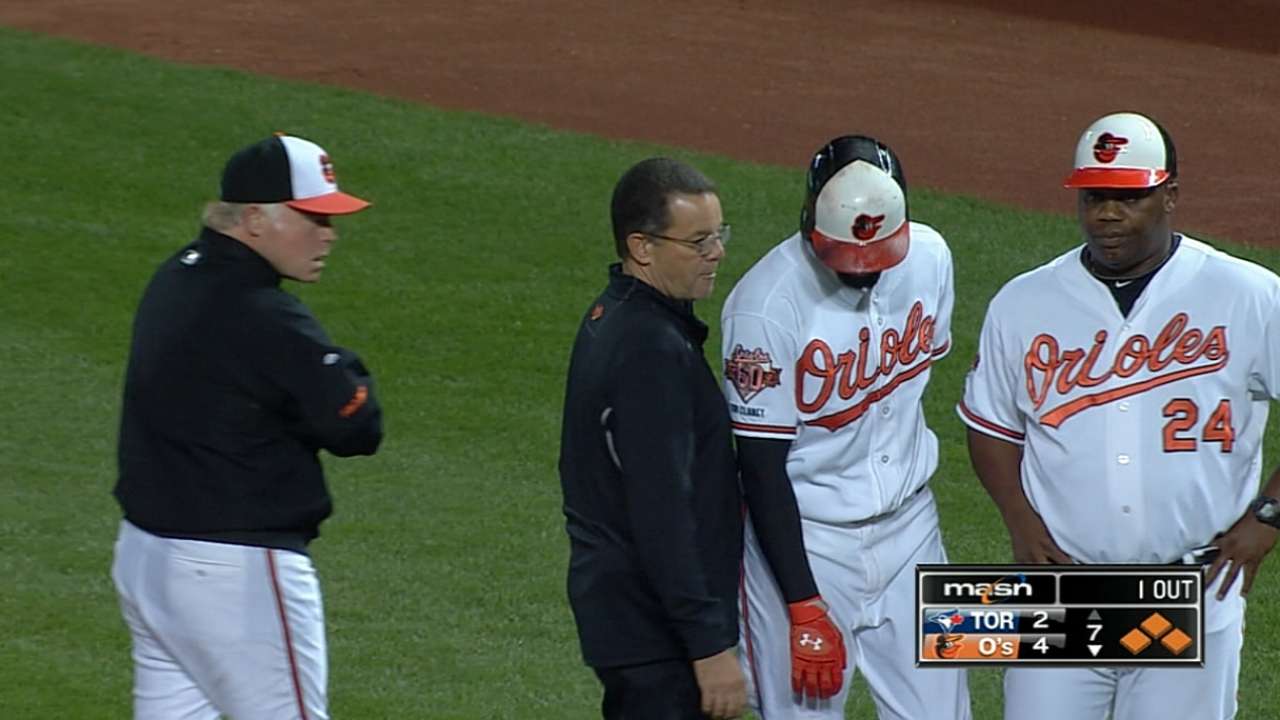 BALTIMORE -- Nick Markakis is feeling better after being hit by a 91-mph fastball from Aaron Loup in the right shoulder during Tuesday's win against the Blue Jays, but he's still not quite ready to play.
The outfielder was on the bench for the third straight game -- fourth straight day, including Thursday's off day -- as he continues to experience soreness in his right shoulder. Markakis had an X-ray on the area, which didn't reveal any structural damage. Right now, it's just a bruise and he remains day to day.
"He's still pretty sore," manager Buck Showalter said. "It got in there deep -- watching that replay, slowed it down."
Markakis stayed in the game and had one more at-bat before the Orioles clinched the American League East title.
Markakis was briefly in the Orioles' clubhouse on Saturday with a bandage covering the spot where he was hit before heading out to the field to be part of the team photo. Markakis didn't share much about his status, just that he was still sore and wouldn't return on Saturday.
David Wilson is an associate reporter for MLB.com. This story was not subject to the approval of Major League Baseball or its clubs.