McClendon, Mariners enjoying playoff chase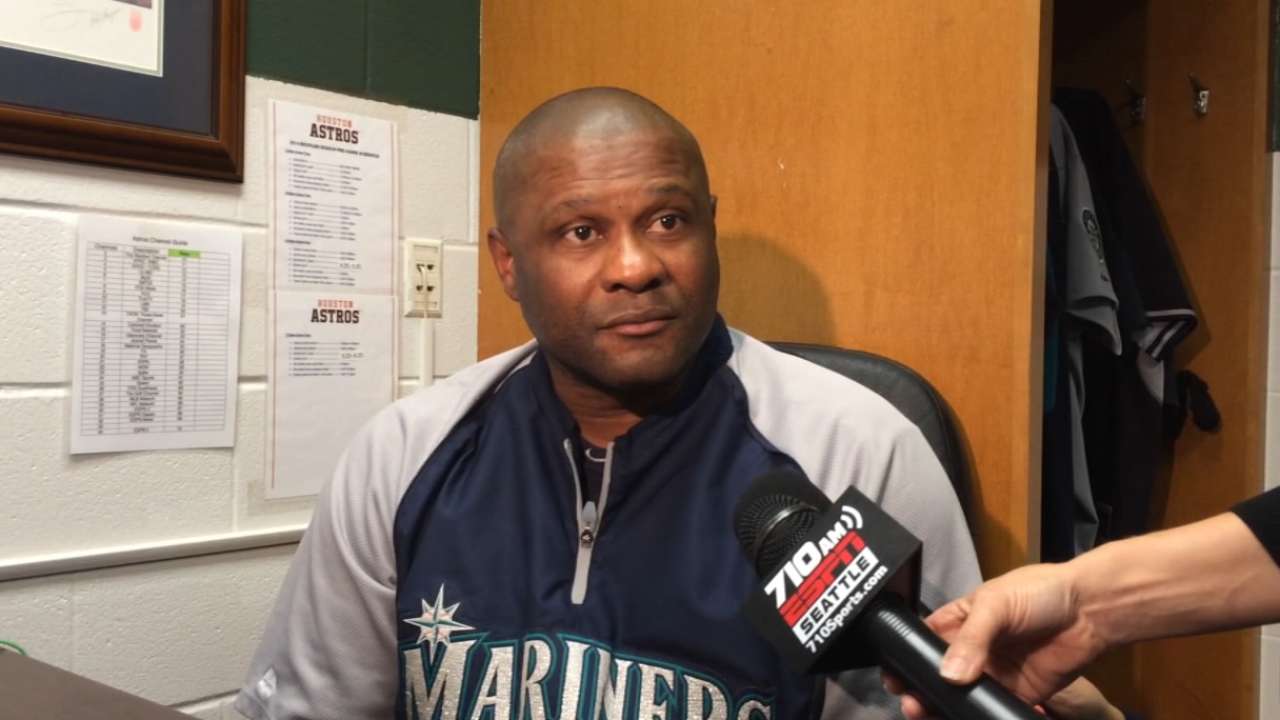 HOUSTON -- Two-and-a-half hours before their own game with the Astros on Saturday, most of the Mariners' players were huddled in front of television sets tuned to the afternoon's game between the Royals and Tigers.
And when the Tigers held on for a 3-2 win that dropped Kansas City into a tie with Seattle for the American League's second Wild Card -- pending the outcome of their own game -- fists were pumped and quiet cheers went up around the visiting clubhouse at Minute Maid Park.
With nine games remaining, the Mariners are pushing for their first playoff berth since 2001.
"This is fun," said Lloyd McClendon, who watched the end of the game along with some of his coaches in the visiting manager's office. "It's fun to be able to watch games that have an effect on you. It's fun to be in this position because it's like I told our players, it's not often you get the opportunity. Cherish it and enjoy the journey and this is part of it. So it's fun."
Some managers try to discourage getting too caught up in scoreboard watching and push for players to just focus on their own business, but McClendon isn't in that camp. He spent five years managing losing teams in Pittsburgh, then eight seasons coaching perennial playoff contenders in Detroit before being hired by Seattle this year.
"I've been on the other side where you're just trying to finish September and get out of town," he said. "That ain't a lot of fun. Trust me, this is a lot of fun. Playing meaningful games, being in it and having an opportunity to do something special for your city is special. It doesn't come along that often. I've been on the flip side of it as well. I've been on the winning side and the losing side. You want to be a part of it."
Greg Johns is a reporter for MLB.com. Follow him on Twitter @GregJohnsMLB as well as his Mariners Musings blog. This story was not subject to the approval of Major League Baseball or its clubs.