Pearce gets cortisone shot in sore right wrist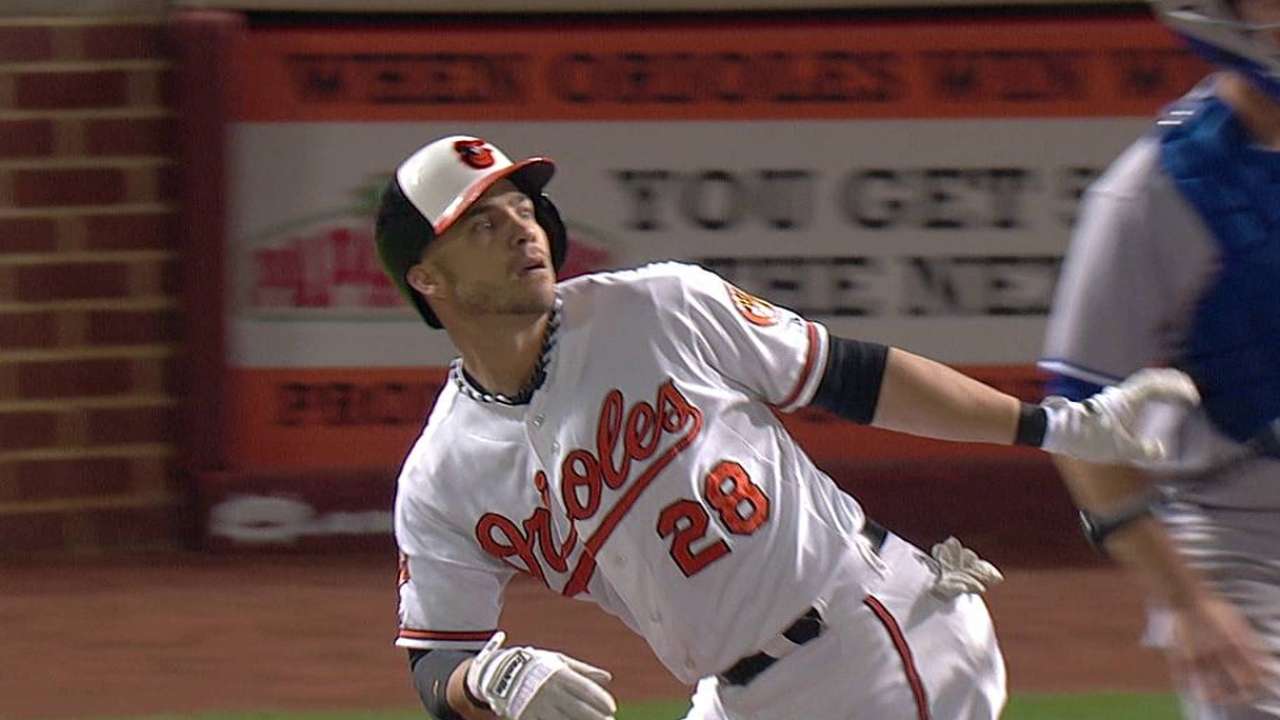 BALTIMORE -- Steve Pearce had a cortisone shot in his right wrist on Saturday after the slugger experienced soreness during batting practice.
The Orioles scratched him more than an hour before first pitch of their 7-2 win against the Red Sox and had an X-ray on his wrist, all of which manager Buck Showalter says is precautionary.
"It's tough, but we've got to be smart and I've been cutting down on my swings a lot," Pearce said. "It's just that time of year."
In his place, No. 4 prospect Christian Walker made his third straight start at first base since being called up on Wednesday. Delmon Young took Pearce's spot in the two-hole, with shortstop J.J. Hardy moving up to the No. 5 spot. Walker batted sixth.
Pearce first realized he wouldn't be able to play during batting practice. He was feeling a bit more soreness in his wrist than usual and the Orioles scratched him as a precaution.
"During the season, he'd probably play or taken a day," Showalter said, "but we're going to try to clear as many things up."
Pearce, who's in the midst of a career year, has been healthy for the first time in his career this season. The slugger dealt with tendinitis in both wrists in 2013, which landed him on the disabled list. He hasn't spent any time on the DL this season.
Pearce has set career highs in every offensive category this season. He boasts a .297/.376/.557 slash line and belted two homers against the Blue Jays on Wednesday to hit 20 for the first time in his career.
"It hasn't been affecting my swing," Pearce said. "I've been swinging the bat really well the past couple of weeks, but they definitely wanted to take care of it before it started affecting the swing."
David Wilson is an associate reporter for MLB.com. This story was not subject to the approval of Major League Baseball or its clubs.