Brantley takes pride in 20/20 season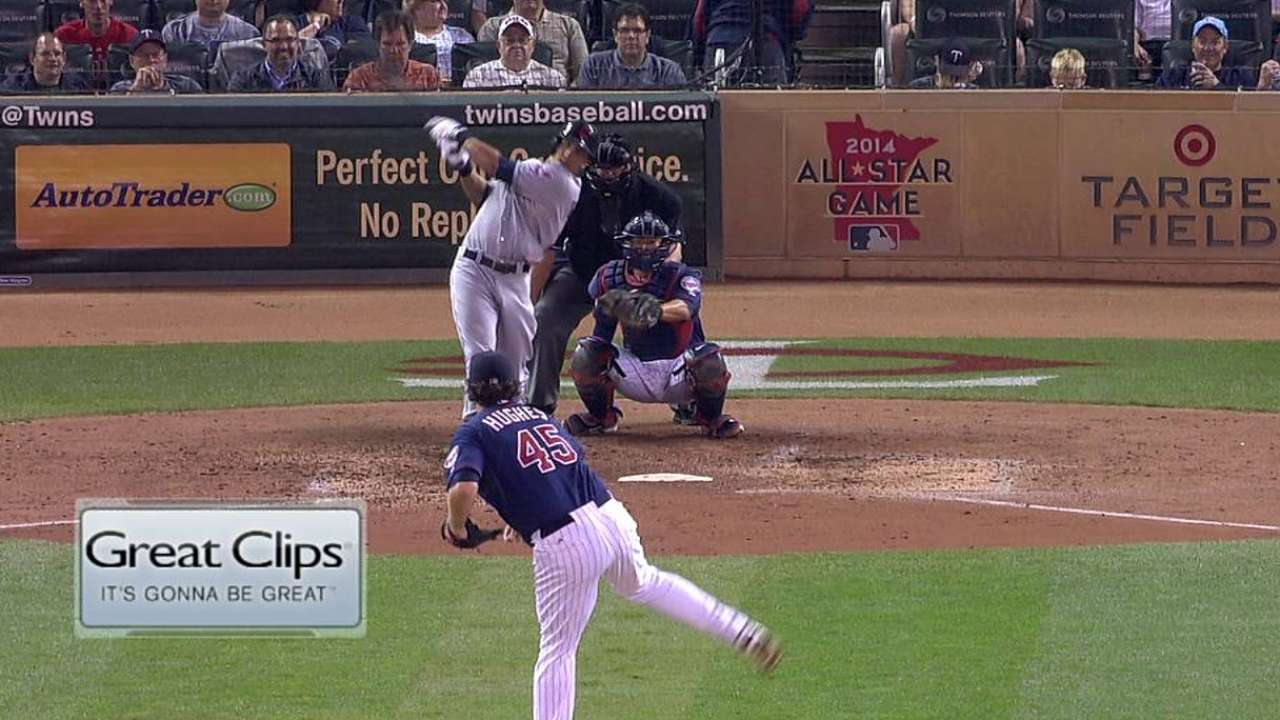 MINNEAPOLIS -- Michael Brantley would surely say that a win was his preference on Friday night, but the Indians' All-Star left fielder understands and appreciates what he accomplished in the extra-inning loss to the Twins.
When Brantley launched a leadoff home run in the sixth inning of Cleveland's 5-4 defeat, he became only the ninth Indians player to achieve at least 20 home runs and 20 stolen bases in a single season. Combined with some of his other statistical marks and Brantley is piecing together one of the best all-around offensive seasons in franchise history.
"He's kind of taken it to another level," Indians manager Terry Francona said on Saturday. "He's a pretty good student of the game and he's got the skills to match. You kind of add those up and it turns into a special player."
Heading into Saturday's action, Brantley was batting .322 with 20 home runs, 20 steals, 41 doubles, 91 runs, 95 RBIs and 188 hits through 149 games for the Tribe. He has joined Shin-Soo Choo (2009-10), Grady Sizemore ('05-08), Matt Lawton ('04), Roberto Alomar ('99, '01), Albert Belle ('93), Joe Carter ('86-88), Bobby Bonds ('79) and Toby Harrah ('79) as the only players in Cleveland history to enjoy a 20/20 season.
If Brantley ends this season hitting at least .320, he will also become only the ninth Major League player in the past 100 seasons to hit .320 or better with at least 20 homers, 20 steals, 40 doubles and 90 RBIs in one year. The exclusive list includes Jacoby Ellsbury ('11), Hanley Ramirez ('09), David Wright ('07), Alomar ('99), Larry Walker ('97), Ellis Burks ('96), Chuck Klein ('32) and Babe Herman ('29).
Brantley said his goal was to eventually develop into this kind of all-around threat.
"Of course," Brantley said. "I want to use every tool that I can and make sure that I continue every day to push myself and continue to work hard. At the end of the year, I'll look back at this and we'll go from there. Each and every day, I'm just trying to get better."
Jordan Bastian is a reporter for MLB.com. Read his blog, Major League Bastian, and follow him on Twitter @MLBastian. This story was not subject to the approval of Major League Baseball or its clubs.