Showalter wants starters to get extra day of rest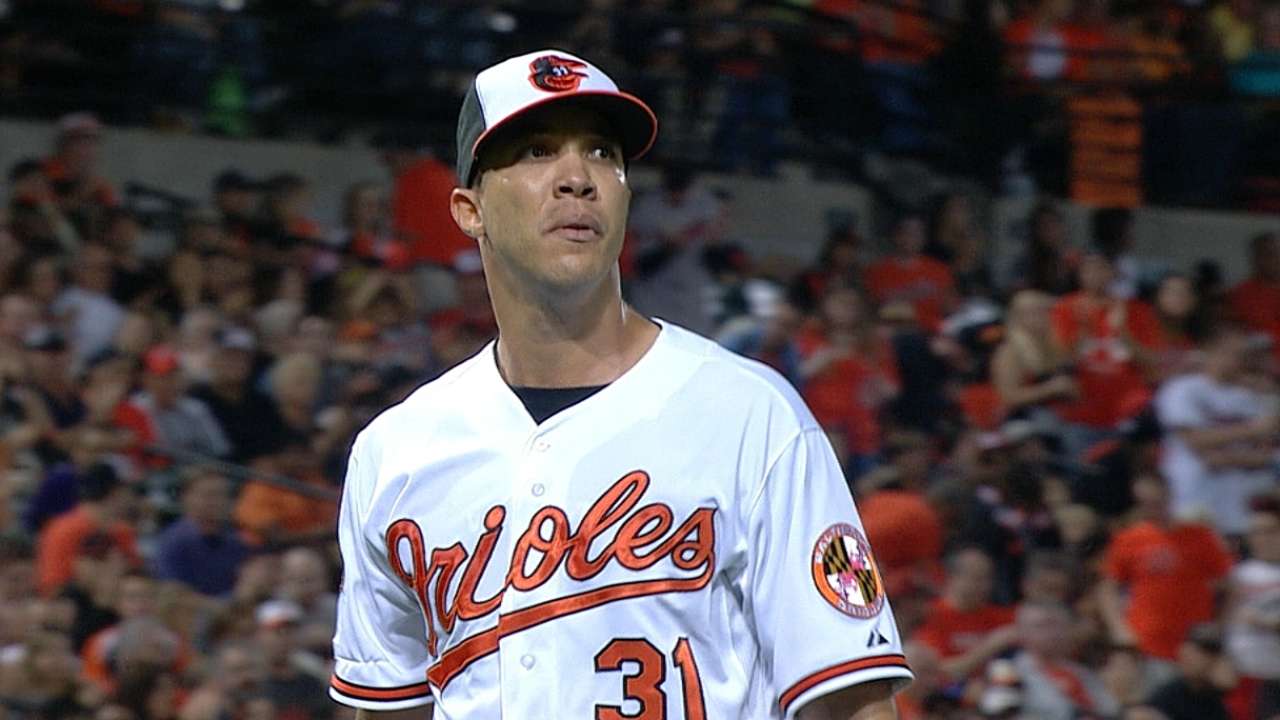 BALTIMORE -- As the Orioles prepare their playoff rotation, manager Buck Showalter is willing to share one detail: He wants his starters to all get one extra day of rest for their first game.
To set that up, the O's are going to get at least one more start out of Ubaldo Jimenez down the stretch and possibly have a pitcher or two throw a simulated game or make an instructional league start.
"There's a fine line between not having enough rest and having too much rest, so we're trying to have every guy that pitches get one extra day before a start," Showalter said. "They all seemed to respond well to that."
Jimenez made his first start since Aug. 16 on Tuesday, holding the Blue Jays to two runs over five innings to clinch the American League East. The outing doubled as his best start since June. A few more chances will let the Orioles reassess their $50 million man while also giving Baltimore the flexibility it needs to prepare for the postseason.
"We'll see where we are when the 28th gets here," Showalter said.
The O's haven't announced any starters beyond Monday, when Wei-Yin Chen will face the Yankees. Showalter said he wants to start getting Chris Tillman work on six days of rest so he can be ready for that situation when he starts either Game 1 or 2 of the AL Division Series.
If Tillman gets six days off following Saturday's game, his next start will come on Friday. Another six days would set him up to start Game 1 on Oct. 2. If Chen gets a regular five days of rest after Monday, his next two starts would come on Sept. 27 and Oct. 3 -- the day of Game 2.
To get any other starters pitching on six days' rest for the playoffs, they would need to throw during the days following the season finale on Sept. 28. Starts on Tuesday and Wednesday for Miguel Gonzalez and Bud Norris would set them up for that, which is where Jimenez comes in. One of the two would be in line to start the regular-season finale, so Baltimore will need a spot starter to close the season and keep its rotation in line.
David Wilson is an associate reporter for MLB.com. This story was not subject to the approval of Major League Baseball or its clubs.