Gattis relieved by kidney stone diagnosis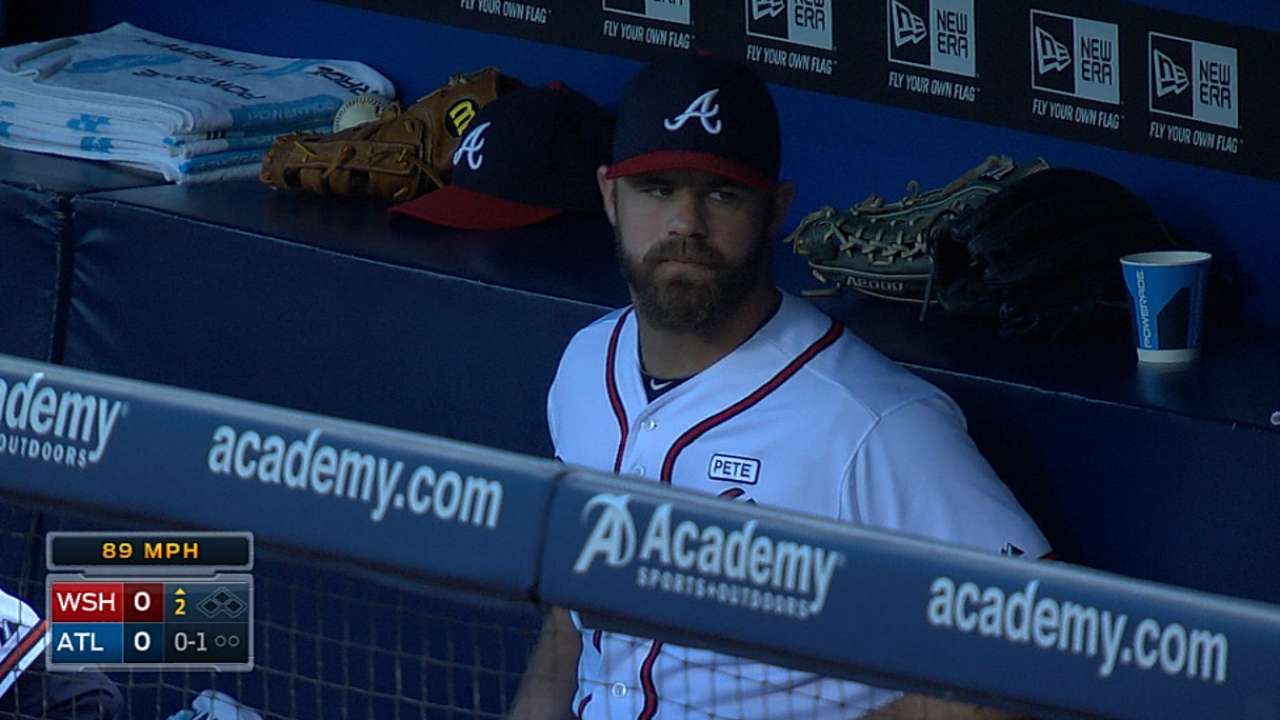 ATLANTA -- Now that he has been cleared to resume normal activities, Evan Gattis admits that he was relieved to learn that a kidney stone has been the source of the discomfort he's occasionally felt over the past week. The pain the stone could potentially create is much easier to accept than the uncertainly his lab results initially created, he explained.
"Walking around in pain and not knowing was kind of the worst part," Gattis said. "So, it was good to just figure it out."
Before taking batting practice Friday, Gattis had not participated in any baseball activities since he was diagnosed with strep throat Sept. 8. As he was recovering from the bacterial throat infection last week, he started to feel the discomfort that went undiagnosed until doctors found the kidney stone Wednesday.
"When I would get in awkward positions and stuff, it would just bother me," Gattis said."I just didn't know what it was."
While the Braves are hoping Jason Heyward's bruised left thumb heals in time for him to return to the starting lineup by Monday, they will continue taking their time with Gattis, whose potential return is complicated by the physical rigors that come with the catcher's position.
Before the game, Braves manager Fredi Gonzalez indicated that he would like to use Gattis as a pinch-hitter during this weekend's Mets series. And Gonzalez followed through on that. Gattis was used as a pinch-hitter in the bottom of the fifth on Saturday, grounding out to third on the first pitch he saw.
"It's just a matter of when we're going to stick him in there," Gonzalez said. "The thing that scares you is [the long span] without playing. It's a tough spot because you don't want to run him in there and catch him nine [innings] right off the bat. It's too bad we don't have the [designated hitter].
There is also a chance that the stone could move and cause Gattis to feel a level of pain that would prevent him from continuing to perform the physical activities that he has done without any problem the past few days.
"We've known from the beginning that [the stone] was small, but it was enough to cause enough pain," Gattis said. "I might pass it and I might not. I've been doing fine, so I'm thinking I might not."
Mark Bowman is a reporter for MLB.com. This story was not subject to the approval of Major League Baseball or its clubs.