Flying Puig fully extends for run-saving catch
Dodgers center fielder shaken up on dive, remains in game vs. Cubs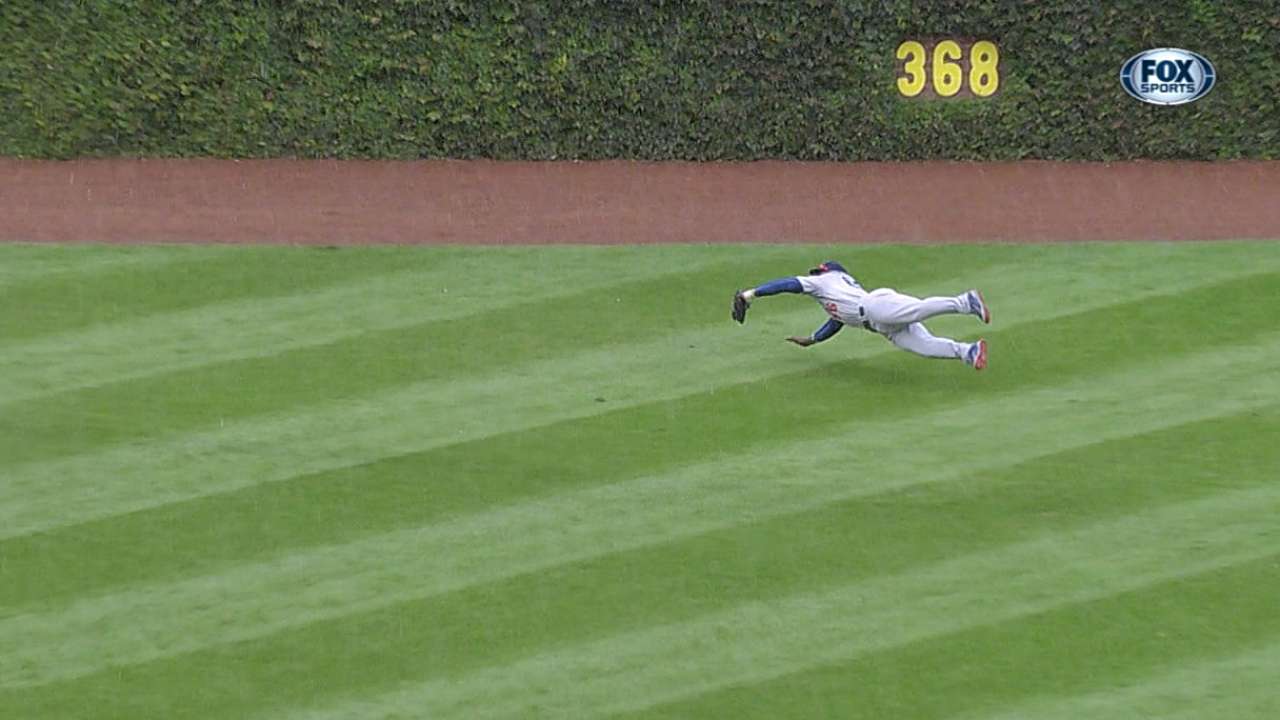 CHICAGO -- Dodgers outfielder Yasiel Puig put his immense athletic skills on display again Saturday with a spectacular diving catch in the Dodgers' game with the Cubs at Wrigley Field.
With one out in the bottom of the fifth inning and runners on first and second, fellow Cuban Jorge Soler laced a Paco Rodriguez pitch toward left-center.
On the dead run, Puig laid out fully and snagged Soler's line drive, landing on the slick, rain-soaked outfield grass with arms extended. He popped up and threw the ball into the infield, then collapsed with apparent pain in his right shoulder from the dive.
The throw came into second baseman Dee Gordon, who doubled Chris Coghlan off second base to end the inning and preserve the Dodgers' 6-2 lead.
Puig came off the field touching his right shoulder with his left hand, but he recovered quickly enough to double off the wall as the third batter up in the top of the sixth inning and remained in the game on defense in the bottom of the sixth.
Ken Gurnick is a reporter for MLB.com. This story was not subject to the approval of Major League Baseball or its clubs.