Castillo improving after bruising ribs on foul tip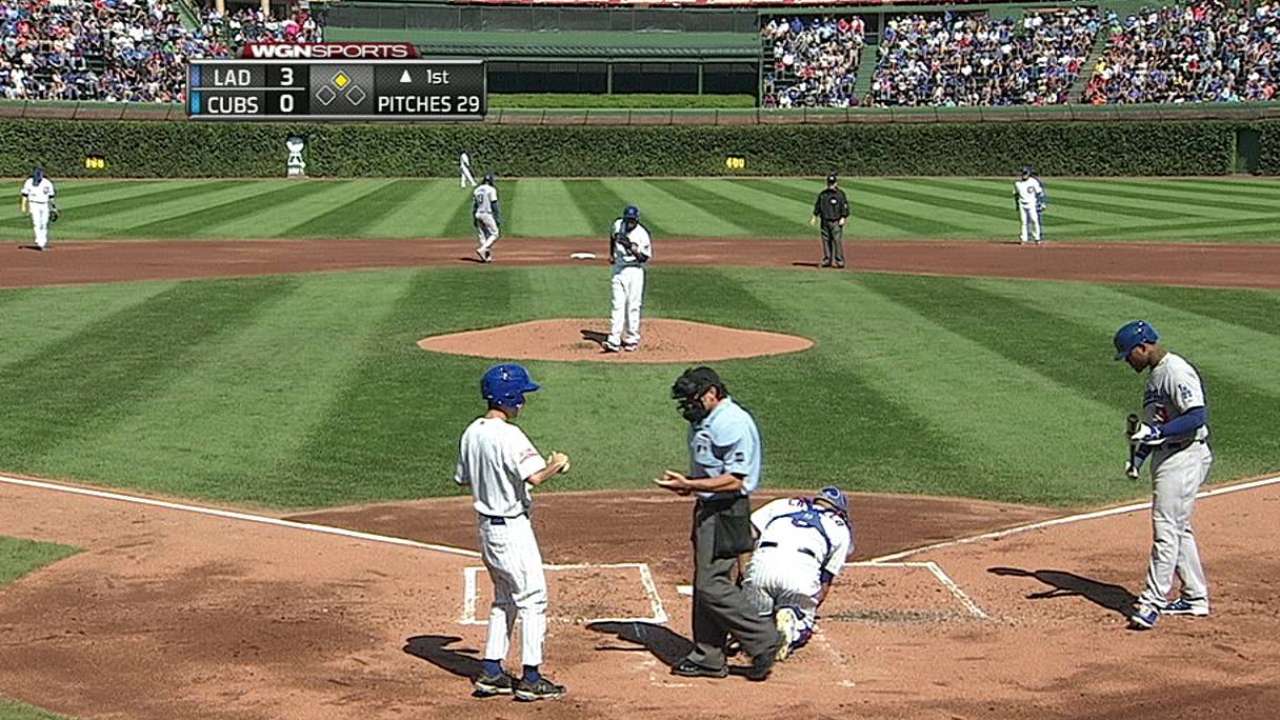 CHICAGO -- Cubs catcher Welington Castillo is considered day to day after sustaining a left rib contusion during Friday's 14-5 loss to the Dodgers.
"Just a little sore but doing better. He'll be day to day," manager Rick Renteria said Saturday. "He was re-evaulated this morning and just sore, but doing fine."
Renteria said Castillo likely wouldn't come off the bench on Saturday. John Baker started his 50th game this year at catcher and batted eighth.
"I would probably try to stay away from him," Renteria said of Castillo. "Based on everything, he's doing fine. He's sore. We'll be mindful of that."
Castillo was taken to the hospital after sustaining the injury while getting hit by a foul tip during a first-inning at-bat by Carl Crawford. After meeting with Cubs trainers on the mound, Castillo was pinch-hit for by September callup Rafael Lopez.
Lopez went 1-for-3 with a single, walk and RBI. He picked up his first career hit against two-time Cy Young Award winner Clayton Kershaw.
"If they put me back there, I'm obviously going to be ready mentally and physically," Lopez said. "Obviously I want to be back there. I also understand how the game works and how September callups work and all that. But I definitely would love to be back there. You never know what happens."
Daniel Kramer is an associate reporter for MLB.com. This story was not subject to the approval of Major League Baseball or its clubs.