Ryu playing catch, but likely out until playoffs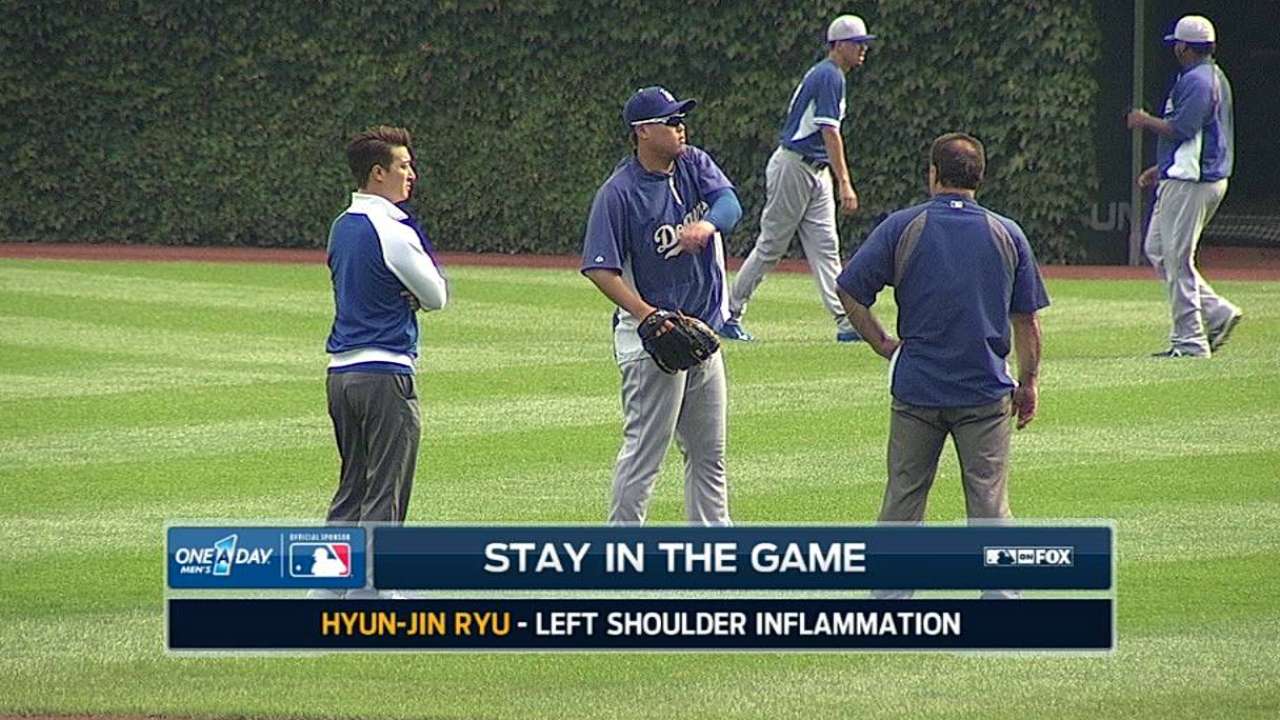 CHICAGO -- Dodgers left-hander Hyun-Jin Ryu resumed playing catch Saturday for the first time since a Monday injection for left shoulder inflammation.
Manager Don Mattingly said he still doesn't know when Ryu will be game-ready, although it's likely not to be until the postseason.
"As he feels good, he'll continue to ramp up and push the intensity," Mattingly said.
Although Ryu has returned from minor injuries in the past without pitching a rehab game, he would need to throw at least one bullpen session before a game, possibly facing hitters, and time is running out for that with only eight more days remaining in the regular season.
Ryu spent more than three weeks on the disabled list with shoulder inflammation earlier in the season, but he has suggested a quicker return this time because of the injection, which he did not receive during his earlier injury.
Ryu hasn't pitched since lasting only one inning eight days ago in San Francisco.
Ken Gurnick is a reporter for MLB.com. This story was not subject to the approval of Major League Baseball or its clubs.