Four-hit game eases pressure on Murphy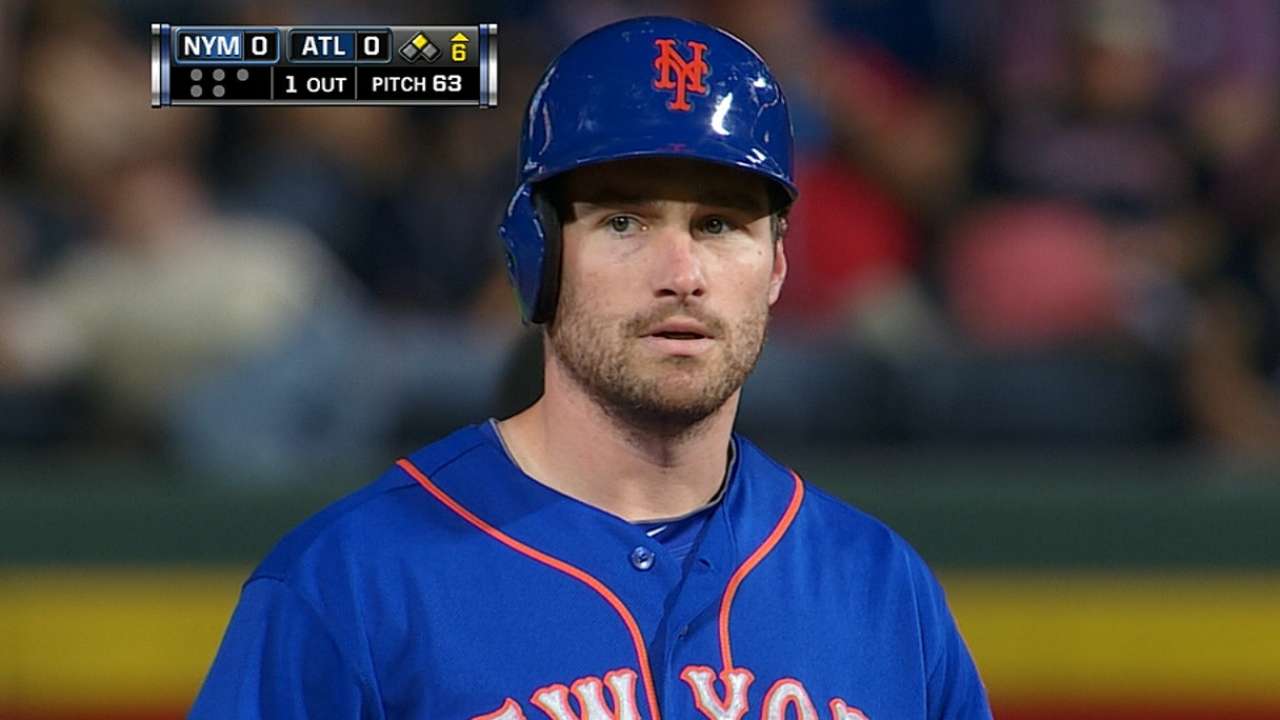 ATLANTA -- After recording four hits already and having had just one other multihit game in September, it was hard for Mets third baseman Daniel Murphy to be too disappointed when his ninth-inning line drive found Atlanta Braves second baseman Tommy La Stella's glove in New York's 5-0 win Friday night.
Murphy had collected three singles along with a ground-rule double that set up a two-run homer for Lucas Duda, recording the 12th four-hit game of his career. How nice would it have been to tally five hits for the first time?
"It would have been another run," he said. The lineout stranded Dilson Herrera at second to end the ninth.
The double was the first extra-base hit for Murphy since he doubled against the Cubs on Aug. 18.
"Coming into this game, personally, I wasn't swinging the bat well," Murphy said. "So to have some success and help the team win was really nice."
A four-hit performance wasn't just a relief for Murphy, but for his manager, Terry Collins, as well.
"We know he can hit, and when he gets that stroke down, he is a tough, tough out," Collins said.
Murphy was placed on the disabled list with a strained right calf late in August, keeping him out of the lineup early in September. But after Friday night, Murphy said he felt great and is looking forward to finishing strong in a season in which he's already been named an All-Star for the first time in his career.
"I feel better," he said. "To have confidence, you need some hits, but it's kind of the chicken or the egg. To have some success, you want some hits, so which one came first? So it was nice to have the base hit to right, and then shot one to left -- and I started to feel a little bit better in there and kind of took some of the pressure off, personally."
Paul Thomas is a contributor to MLB.com. This story was not subject to the approval of Major League Baseball or its clubs.