Five reasons why Dodgers made postseason
From Kershaw to Gordon, LA had the right ingredients in 2014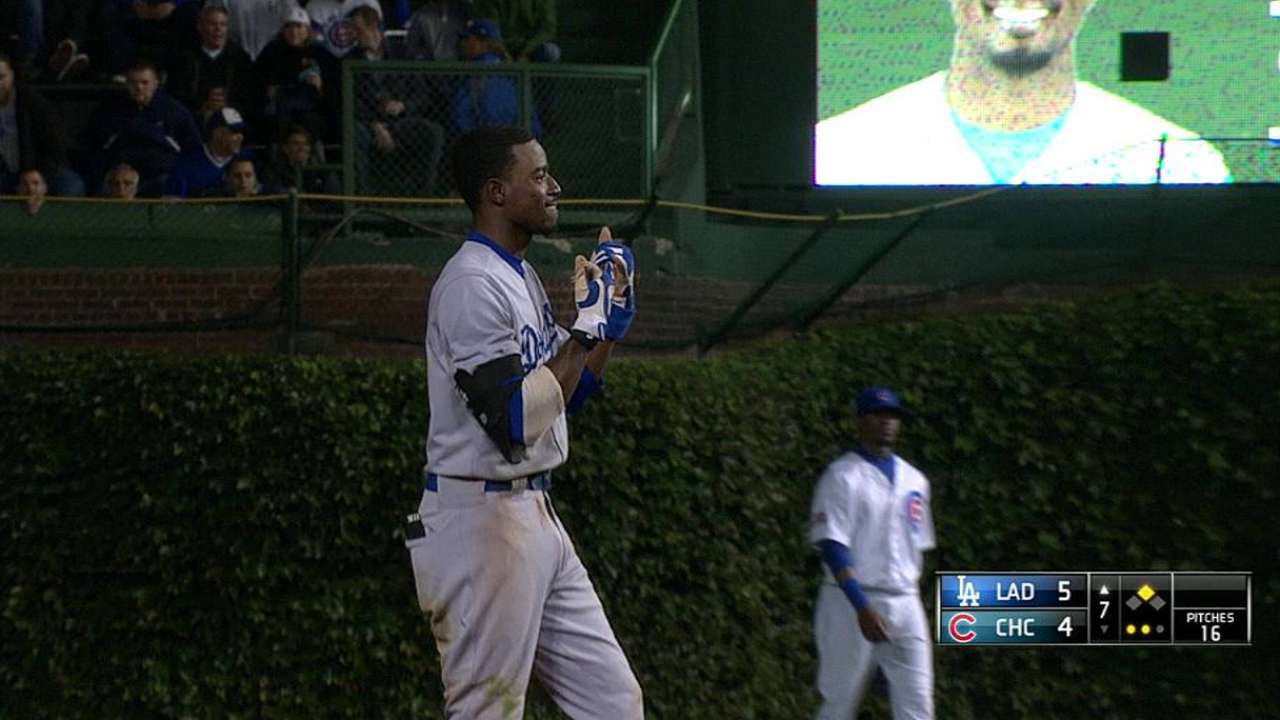 CHICAGO -- Don Mattingly playoff teams have certain traits. They don't panic. They rely on starting pitching. They fall 9 ½ games out of first place.
Sure, it's counter-intuitive, this storm-from-behind strategy, but whatever works. The Dodgers have now done it in back-to-back seasons, wiping out huge deficits to ensure October baseball. Here are five factors that made it happen this year:
Clayton Kershaw and Zack Greinke: For $362 million worth of contracts, the Dodgers have the closest thing to a Koufax/Drysdale tandem that money can buy these days. No wonder this club has avoided even one losing streak as long as four games. Kershaw will win a third Cy Young Award and maybe an MVP.
A settled outfield: Because of injuries, Mattingly wasn't faced with an outfielder dilemma until after the All-Star break. By late July, he decided on Carl Crawford, Yasiel Puig and Matt Kemp from left to right, with Scott Van Slyke platooning in left field and Andre Ethier on the bench. Puig was a one-man run machine in May, while Kemp and Crawford have stepped up through the stretch.
Dee Gordon: The club came to Spring Training expecting Cuban signing Alex Guerrero to be the starting second baseman. Nobody saw Gordon reviving his career at a new position, but he was immediately more comfortable there than at shortstop and he gave the offense a disruptive force at the top with that blazing speed.
Dan Haren and Josh Beckett: When Kershaw and Hyun-Jin Ryu were injured early in the year, the back end of the rotation propped things up. Haren has gone on to double-digit wins and Beckett was in the conversation for comeback player of the year until his body broke down again with a hip injury that probably means retirement.
Adrian Gonzalez: For the second year running, he's been the club's most consistent run producer, and this time it might mean a National League RBI title. For a club that has trouble keeping veterans in the lineup, Gonzalez has skipped only three games all season. Honorable mention goes to third baseman Juan Uribe, who answered doubters after being re-signed with his best of four Dodgers seasons.
Ken Gurnick is a reporter for MLB.com. This story was not subject to the approval of Major League Baseball or its clubs.