Out call stands after home-plate review
Crew checks collision rule on Ynoa's two-run triple in fifth inning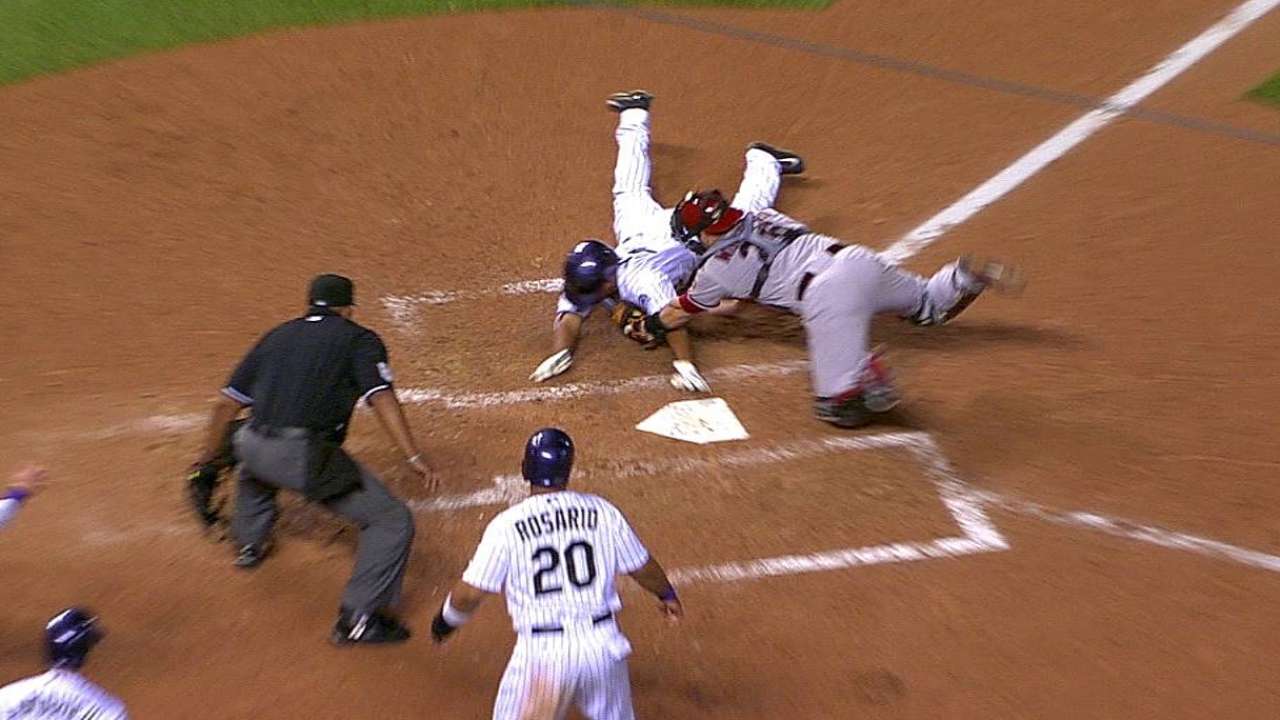 DENVER -- Inside-the-park home runs are hard to come by. So when Rockies third baseman Rafael Ynoa had his chance at one Friday night vs. the D-backs, the officiating crew wanted to make sure they got the call right.
With two on and two outs in the fifth inning, Ynoa rocketed D-backs right-hander Chase Anderson's 2-1 offering into the right-field corner. Corey Dickerson and Wilin Rosario came around to score easily enough, but as the ball continued to rattle around near the out-of-town scoreboard, Ynoa was waved through for the inside-the-park attempt.
Ynoa certainly appeared to have a chance before right fielder Cody Ross connected with second baseman Chris Owings on a well-timed relay throw to get Ynoa out at home.
After Miguel Montero applied the tag for the final out of the inning, crew chief Bill Miller initiated a review to confirm that the D-backs' catcher wasn't illegally blocking the plate.
Following a 1-minute, 34-second review, the call on Rule 7.13 stood and the inning ended with the Rockies leading, 6-1.
Cody Ulm is an associate reporter for MLB.com. This story was not subject to the approval of Major League Baseball or its clubs.