Rockies chasing walk-off history in 2014
Colorado just one short of club's single-season record 10 walk-off victories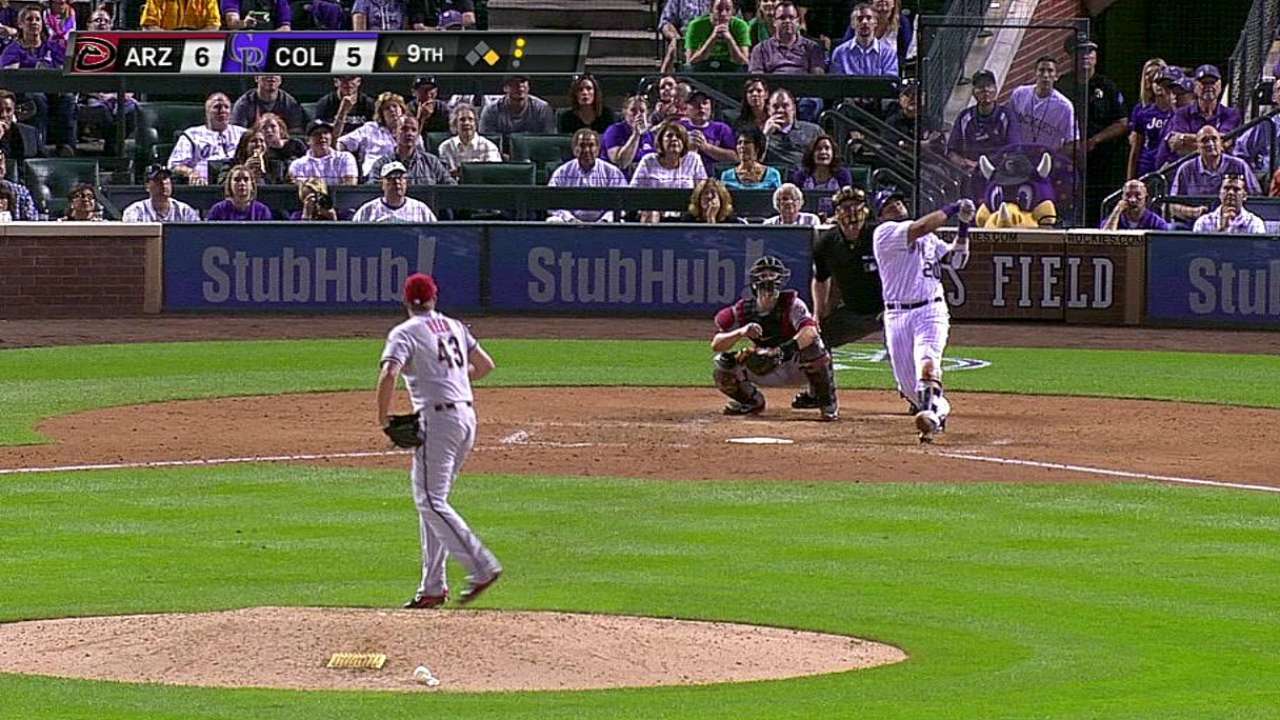 DENVER -- Believe it or not, the 2014 Rockies are gunning for a franchise record when it comes to walk-off wins.
Wilin Rosario's towering, two-run walk-off homer in Thursday's 7-6 win over the D-backs gave the Rockies nine walk-off victories on the season. That's one shy of tying a franchise record set by the 2010 Rockies, who had 10 walk-off victories on nine hits and a sacrifice fly.
To put that number in perspective, 15 percent of the Rockies' 62 wins this season entering Friday have been of the walk-off variety.
Best-case scenario, the Rockies can finish with a 71-91 record this season. The 2010 squad that owns the walk-off record finished four games over .500 (83-79).
Three of the Rockies' walk-offs this season have come in September as Charlie Blackmon and Drew Stubbs each hit walk-off singles this month.
Rosario's walk-off homer -- the first of his career -- traveled an estimated 447 feet, landing on the left-field concourse.
As manager Walt Weiss put it, the blast went about "as high as it went far." But even with its pop fly-esque trajectory, Weiss knew it was a no-doubter.
"The way it came off the bat, I knew the park wasn't going to hold it," Weiss said Friday.
Cody Ulm is an associate reporter for MLB.com. This story was not subject to the approval of Major League Baseball or its clubs.