Rollins could play this weekend in hometown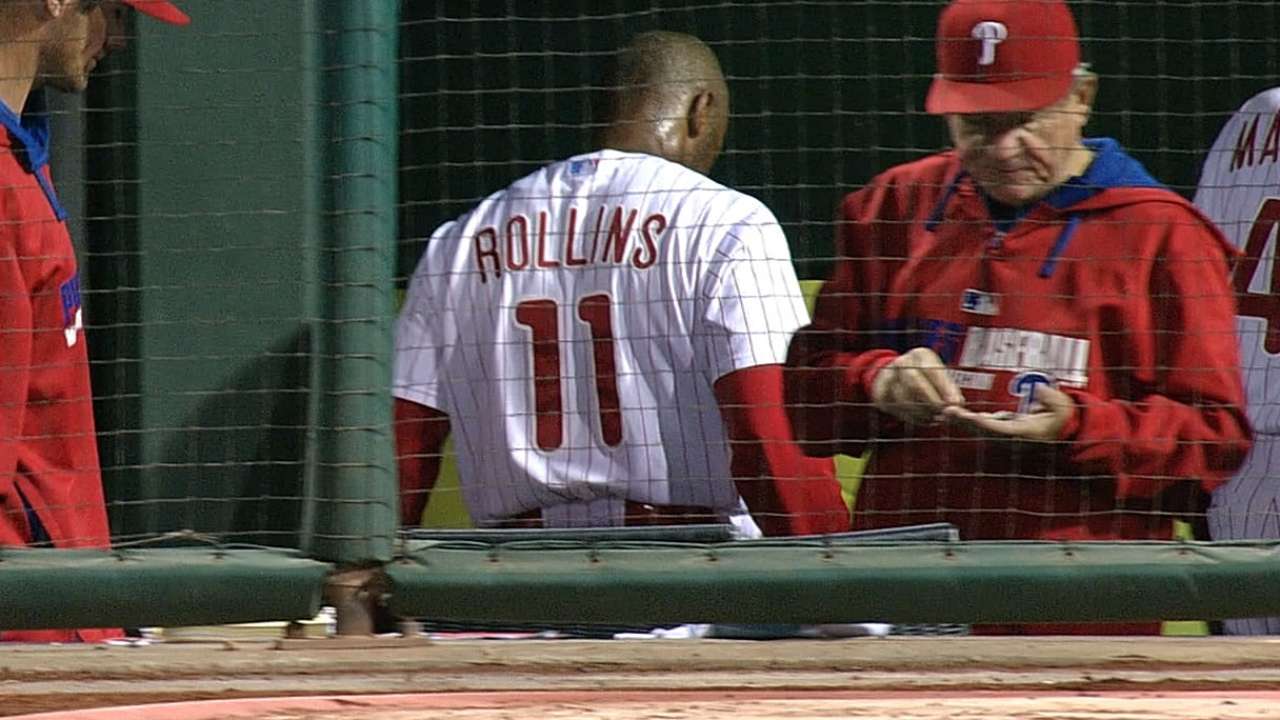 OAKLAND -- Jimmy Rollins was not in the Phillies' lineup for Friday's series opener against the A's, but he could play this weekend if he successfully runs sprints at full speed. The shortstop has not played since Sept. 8, when he strained his left hamstring legging out a triple.
Rollins, who was born in Oakland and grew up in nearby Alameda, has been targeting the A's series for his return.
"We'll check him out today and see how he does in the pregame," manager Ryne Sandberg said Friday afternoon. "Seems to be doing pretty well. He did some jogging yesterday, so some full sprints will be the last test and we'll see how he rebounds from that."
Freddy Galvis made his 11th straight start at shortstop in Rollins' absence, rounding out the bottom third of the lineup along with Darin Ruf and Maikel Franco. This marks just the second time all year that Ruf, who was playing first base, has started three straight games, the other coming on July 23-25.
"Numerous at-bats in a row is much better than in and out or pinch-hit situations," Sandberg said of Ruf. "He's put together some quality at-bats, and I think that's good with him working on things and also showing what he can do."
• Domonic Brown was scratched from the lineup a little over an hour before first pitch with tenderness in his right wrist, and Grady Sizemore replaced him in left field. Brown landed awkwardly on his right wrist making a diving catch on Thursday in San Diego.
Aaron Leibowitz is an associate reporter for MLB.com. This story was not subject to the approval of Major League Baseball or its clubs.