Gomez mulling Japan tour; Lucroy declines invitation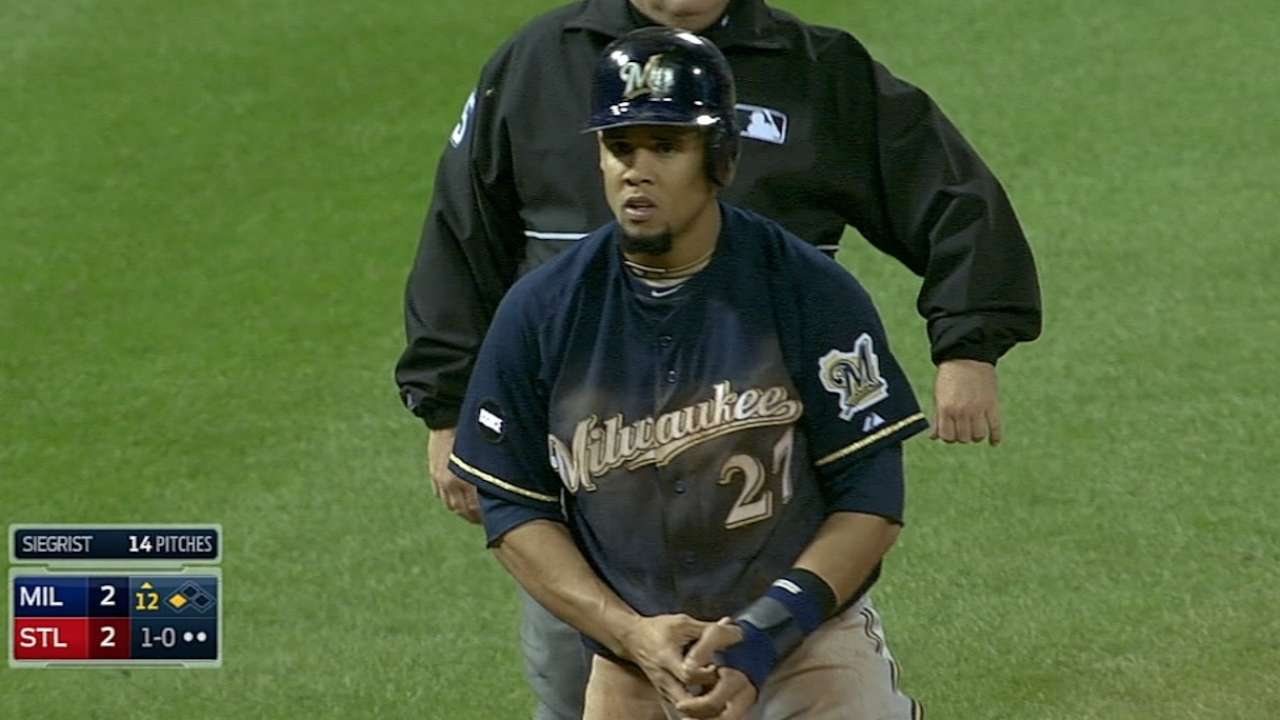 PITTSBURGH -- For now he's focused on the Brewers' postseason hopes, but at some point Carlos Gomez will make a decision on whether to join a contingent of Major Leaguers on a goodwill tour of Japan in November.
Gomez was one of many players contacted by MLB recently to gauge their interest in the tour, which has already received commitments from Gomez's fellow All-Stars Robinson Cano, Adam Jones, Albert Pujols and Yasiel Puig. The group will travel take part in a five-game All-Star Series against Japan's national team, Samurai Japan.
"Right now, I don't know," Gomez said. "I'm concentrated to finish this season, and what we've been through the last couple of weeks. This is more important. I would like to go there, but I told them to wait until the season is over [to gauge] how physically, and mentally, I feel.
"Physically, probably yes. But we have to wait [to see] what happens here. If it doesn't go like we're supposed to, mentally, probably no. Then I would want to be home with the people I want to be with."
Catcher Jonathan Lucroy, who like Gomez started for the National League in this year's All-Star Game, received a similar invitation via email but declined.
Asked his reasoning, Lucroy said, "Because I've played 100-and-how-many games here, and I'm more worried about next year than going to Japan. I want to be an everyday guy. That would be a cool experience, but I'm more worried about the Brewers."
Adam McCalvy is a reporter for MLB.com. Read his blog, Brew Beat, and follow him on Twitter at @AdamMcCalvy. This story was not subject to the approval of Major League Baseball or its clubs.