Heyward treating, waiting out bruised thumb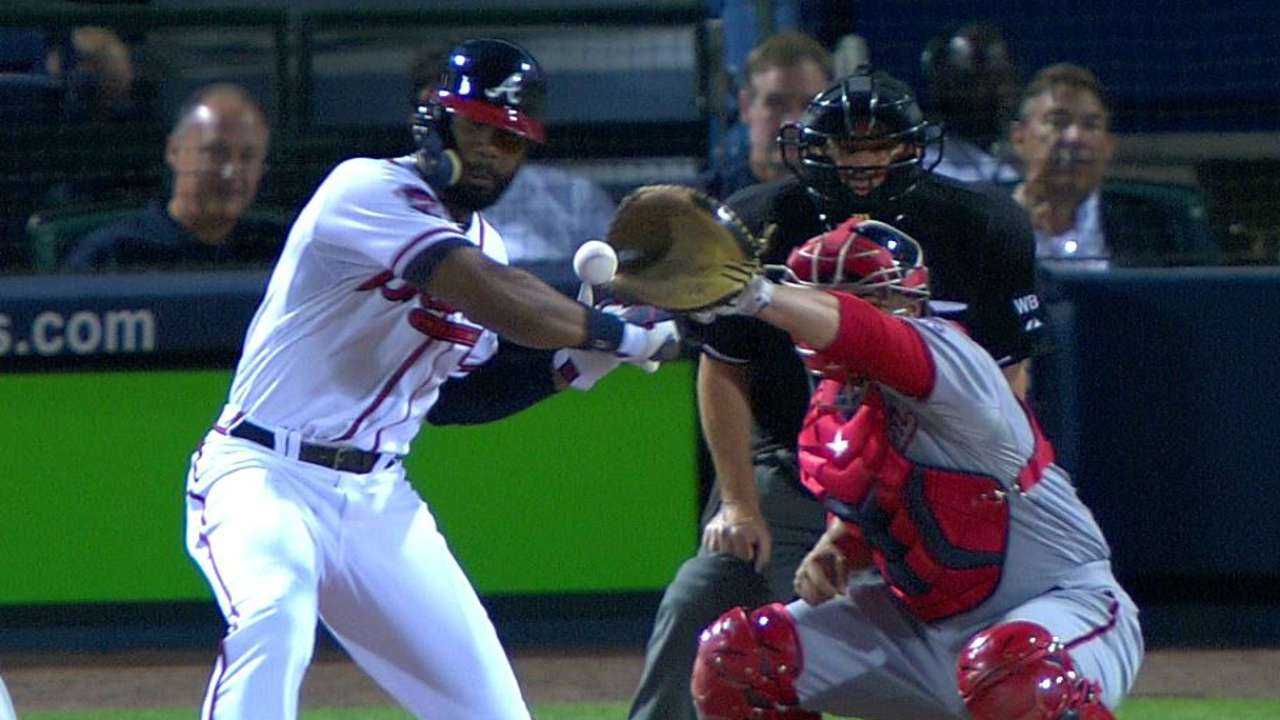 ATLANTA -- While Andrelton Simmons was able to shake off an ankle injury that pulled him out of Wednesday's 3-1 win over the Nationals, Jason Heyward was not so lucky.
Heyward suffered a thumb contusion when he was hit by a pitch in the sixth inning, but Thursday's day off was not enough to reduce the swelling and get him back in the lineup for the start of the series against the Mets on Friday.
"[The thumb is] stiff, tough to bend," Heyward said. "Soreness was obviously going to be there. Not able to grip a bat, so that obviously is not going to go well for playing, and that's where we're at today."
Heyward suffered a thumb injury in 2010 as well, which he said was comparable from a stiffness and flexibility standpoint, but this instance is less severe, and he is considered day to day.
The treatment plan for Heyward is to apply heat and ice to the injury and try to rub some of the swelling out. Beyond that, he said all he can do is wait it out.
"The tough thing about thumbs is once swelling gets in there, it takes longer than you'd like for it to go down," Heyward said. "It's not fun to sit down and watch. Again, all you can do is wait after you ice. That's where we're at."
While the prognosis for Heyward playing Friday was not promising, manager Fredi Gonzalez did not rule it out. Heyward was to receive two more rounds of treatment on Friday, and Gonzalez said that he could be used as a defensive replacement in a pinch.
"He's done this before as far as, not the thumb, but he'll come in and say, 'I can't play but, if I can help you defensively, I'll let you know.' And so you trust him," Gonzalez said. "We'll play it by ear. That'll be more, I think, more of a scenario than trying to swing the bat. ... If he could swing the bat, he would've been in there."
Cody Pace is a contributor to MLB.com. This story was not subject to the approval of Major League Baseball or its clubs.