Yet to pass kidney stone, Gattis takes BP, shags flies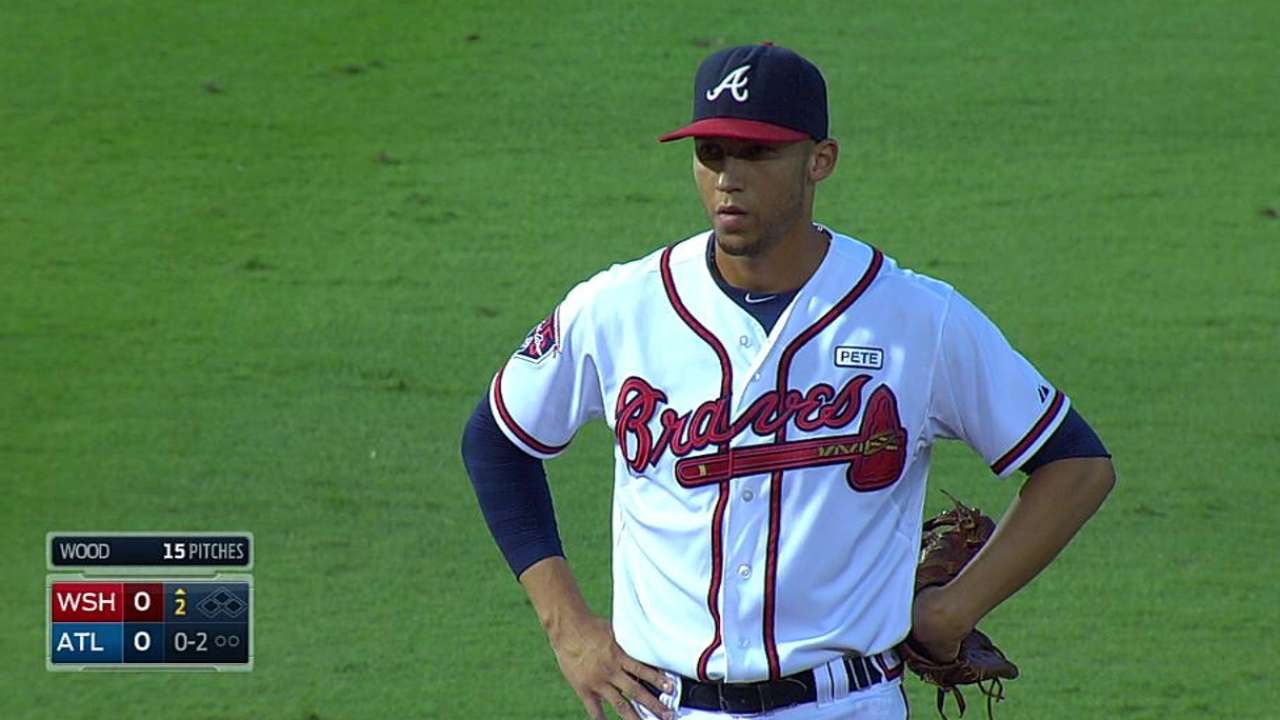 ATLANTA -- Evan Gattis has not passed the kidney stone that doctors found on Wednesday. But because the stone had not yet moved to a location that elicits what is often intolerable pain, Gattis was cleared to participate in batting practice before Friday night's game against the Mets at Turner Field.
As Gattis stretched, shagged some fly balls and took some swings in the batting cage, it marked the first time he had done any physical activity since he was diagnosed with strep throat on Sept. 7. There seems to be reason to believe his battle with the bacterial throat infection might have led to dehydration, which could have led to the kidney stone.
"He hasn't done anything in 11 days, and when I say nothing, I mean nothing baseball-related," Braves manager Fredi Gonzalez said. "If the training staff says he feels good, then he's available to pinch-hit. But he hasn't seen a fastball in [nearly two weeks]."
After being diagnosed with strep throat, Gattis was hoping to return to action a few days later. But inconclusive lab results and lingering fatigue have forced him to experience this extended absence, which reached 10 consecutive starts missed on Friday night.
If the stone does not provide any further lingering problems, Gattis will continue working to regain his endurance and timing. Given the physical demands a catcher faces every game, the Braves might opt to keep him out of the lineup through this weekend.
Mark Bowman is a reporter for MLB.com. This story was not subject to the approval of Major League Baseball or its clubs.