Astros to honor Altuve tonight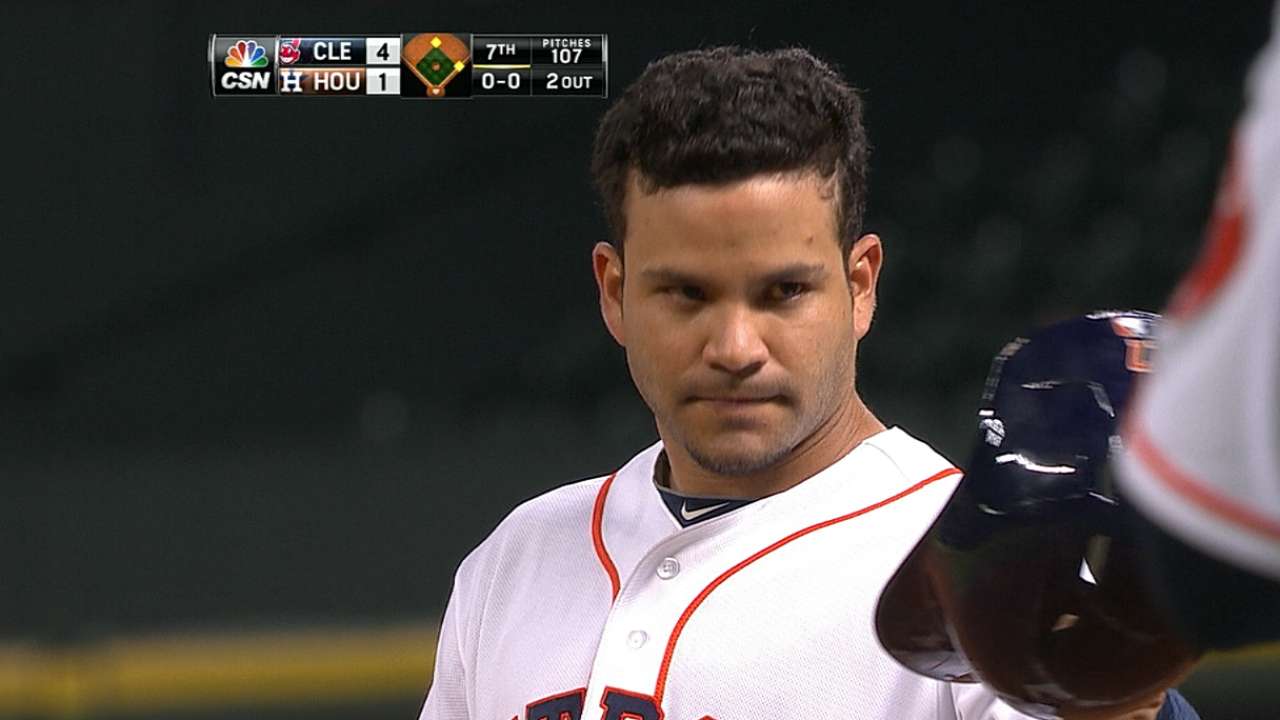 HOUSTON -- The Astros will honor All-Star second baseman Jose Altuve for breaking the club's single-season hit record during a pregame ceremony tonight at Minute Maid Park. Craig Biggio, whose record Altuve broke, will take part.
Altuve surpassed Biggio by getting his 211th hit of the season on Tuesday against the Indians, breaking Biggio's record of 210, set in 1998.
In recognition of this milestone, Biggio and Minute Maid representative Fred Arnold will present Altuve with 211 bottles of Minute Maid orange juice. The ceremony will also include a video showing all 211 of Altuve's hits.
As part of the promotion, 211 envelopes will be distributed by ballpark ushers to randomly selected fans. Each envelope will contain gifts from the Astros and Minute Maid. Fans who receive an envelope will be asked to keep it sealed until instructed to open it during the ceremony.
In addition, the Astros are offering a "211 Hits" ticket package that includes a commemorative T-shirt; for more information, visit Astros.com/Altuve.
On Friday, center fielder Dexter Fowler gave Altuve a $1,700 bottle of John Walker & Sons Odyssey blended malt Scotch whisky as a gift to celebrate the accomplishment.
"As one of the veterans, I felt I need to give him something," Fowler said. "He's a very humble guy, and I'm very happy for him to see him do that and be hitting behind and in front of him, and being able to watch him is a treat."
Brian McTaggart is reporter for MLB.com and writes an MLBlog, Tag's Lines. Follow @brianmctaggart on Twitter. This story was not subject to the approval of Major League Baseball or its clubs.