Ryu hopes to begin throwing program over weekend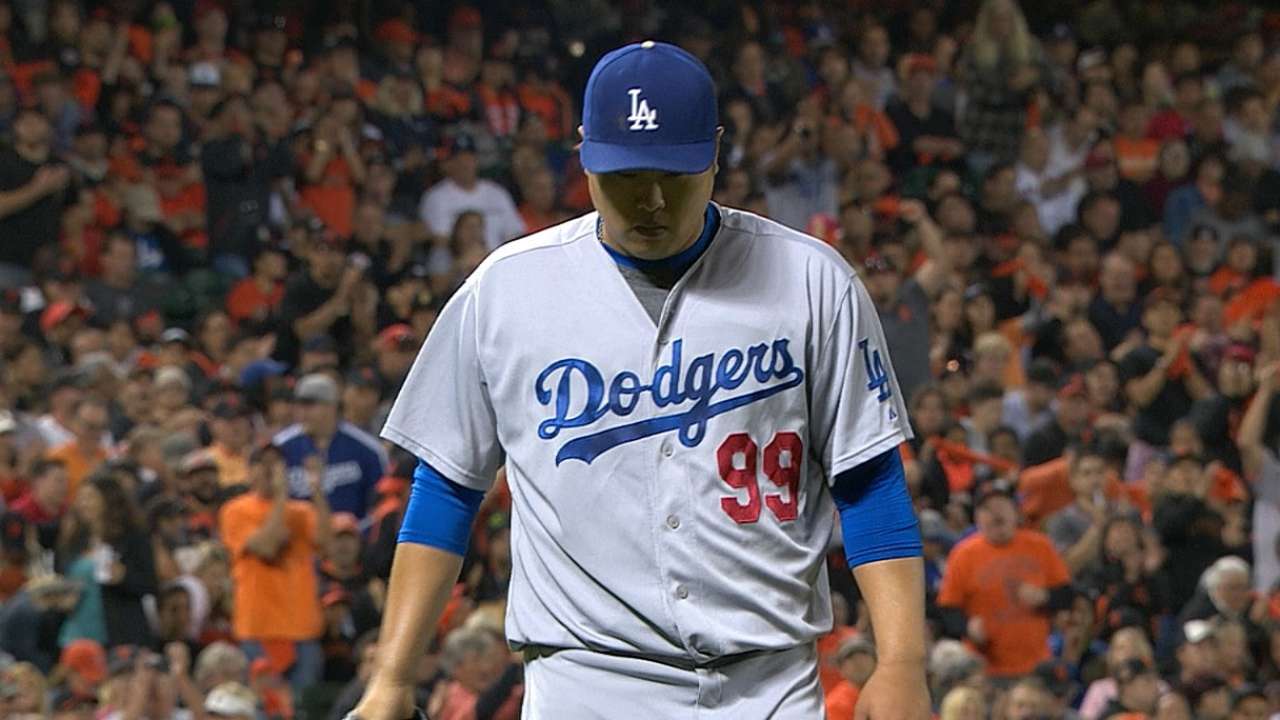 CHICAGO -- Hyun-Jin Ryu said his left shoulder is still sore from Monday's cortisone injection, and he hasn't picked up a baseball in a week, making his return before the playoffs unlikely.
Dodgers manager Don Mattingly said Ryu showed the ability to pitch competitively again quickly after returning from a shoulder injury earlier in the season, but he ruled the lefty out of Monday's start and conceded that he thought Ryu would be throwing by now.
"They said he would come to Chicago, and I kind of expected him to throw in Chicago," Mattingly said.
"It makes me feel a little better that once he's back on a mound, he's pretty much there. His motion is so simple, he throws where he wants [and] doesn't need bullpen [sessions] between starts."
Ryu said he hoped he would begin a throwing program Saturday or Sunday. He was still rattled from his Thursday journey from Los Angeles to Chicago, the first time he traveled in the United States without the comforts of team-arranged charters.
"My goal is to never be apart from the team," Ryu said. "I'll never go back to L.A. by myself."
Ryu said his shoulder feels better than it did when he could pitch only one inning in San Francisco last Friday night. He said he was hopeful the injection would promote faster healing to this shoulder injury than the one that sidelined him for more than three weeks in late April and early May. Ryu did not take an injection for that injury.
"If I'm healthy enough to pitch, I can pitch any game," Ryu said when asked if he felt it would be necessary to pitch a regular-season game before a postseason game. "It's very unfortunate it happened at the most important part of the season."
Ken Gurnick is a reporter for MLB.com. This story was not subject to the approval of Major League Baseball or its clubs.