Baez shifts back to second after stint at short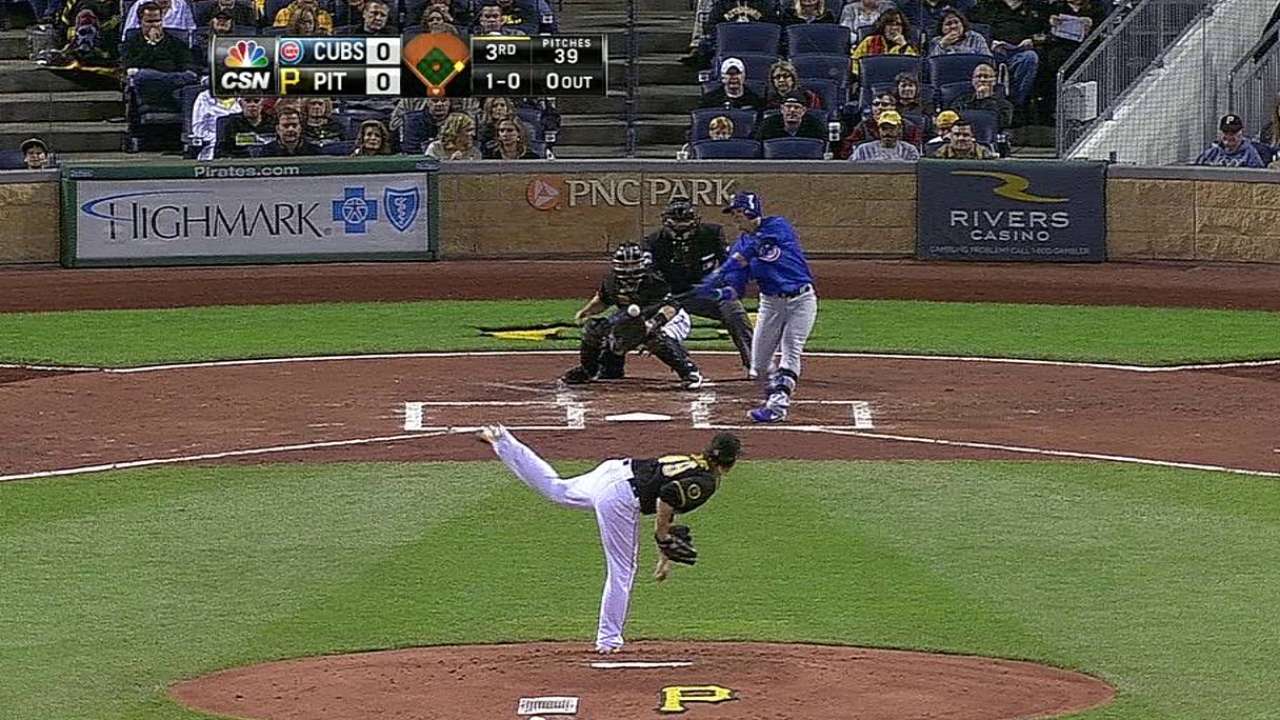 CHICAGO -- Javier Baez moved back to what will likely be his long-term post at second base on Friday against the Dodgers.
Baez had been filling in for injured Starlin Castro at shortstop, the position the mega-prospect played for the bulk of his Minor League career. Baez didn't move to second until this year with Triple-A Iowa, and he had two errors in 85 defensive chances there.
Manager Rick Renteria said Baez's shift back to second base was done so the rookie could get more game reps over the final week-plus of the season.
"We had talked about that," Renteria said. "Before we break, we wanted to get him a couple more games out there. Maybe one more before we leave here."
Castro, a three-time All-Star, went down with a high left ankle sprain on Sept. 2. While it's unclear if he will return over the final eight games, he remains optimistic.
"I don't want to go into the offseason not playing," Castro said last weekend in Pittsburgh. "I want to play -- if it's three games, I'll play three games."
Renteria said the decision was "easy" to move Baez to short.
"We look at it as being an easy transition for him to fill a void that was left by Starlin's injury," Renteria said. "We had Logan Watkins here, we have [Chris Valaika] here that can fill the right side of the diamond. It's an easy decision. There's not a whole lot to debate."
Baez is batting .178 with nine homers and 18 RBIs in 43 games since debuting on Aug. 5. Utility player Valaika was at short on Friday.
Worth noting
• Edwin Jackson was on an unspecified pitch count Friday, Renteria said. Jackson is starting his first game since Aug. 20 after a stint on the DL with a right lat strain. September callup Eric Jokisch was expected to be the Cubs' long reliever.
• Renteria didn't think the young Cubs would buckle under the pressure of facing two-time National League Cy Young Award winner Clayton Kershaw.
"I think they'll go up there and see him for the first time and try to grind him out and try to show everybody that they are capable of handling a No. 1 starter like he is," Renteria said. "I don't think our guys are going to go out there with any sense of awe. They're peers. No competitor goes out there trying to give their opponent an edge. I think what they're going to do is methodically go through the process, break him down and see what they have to do in order to have good at-bats and take advantage of anything he might give them. Which isn't a lot."
Daniel Kramer is an associate reporter for MLB.com. This story was not subject to the approval of Major League Baseball or its clubs.