Ruf spells Howard at 1B in back-to-back games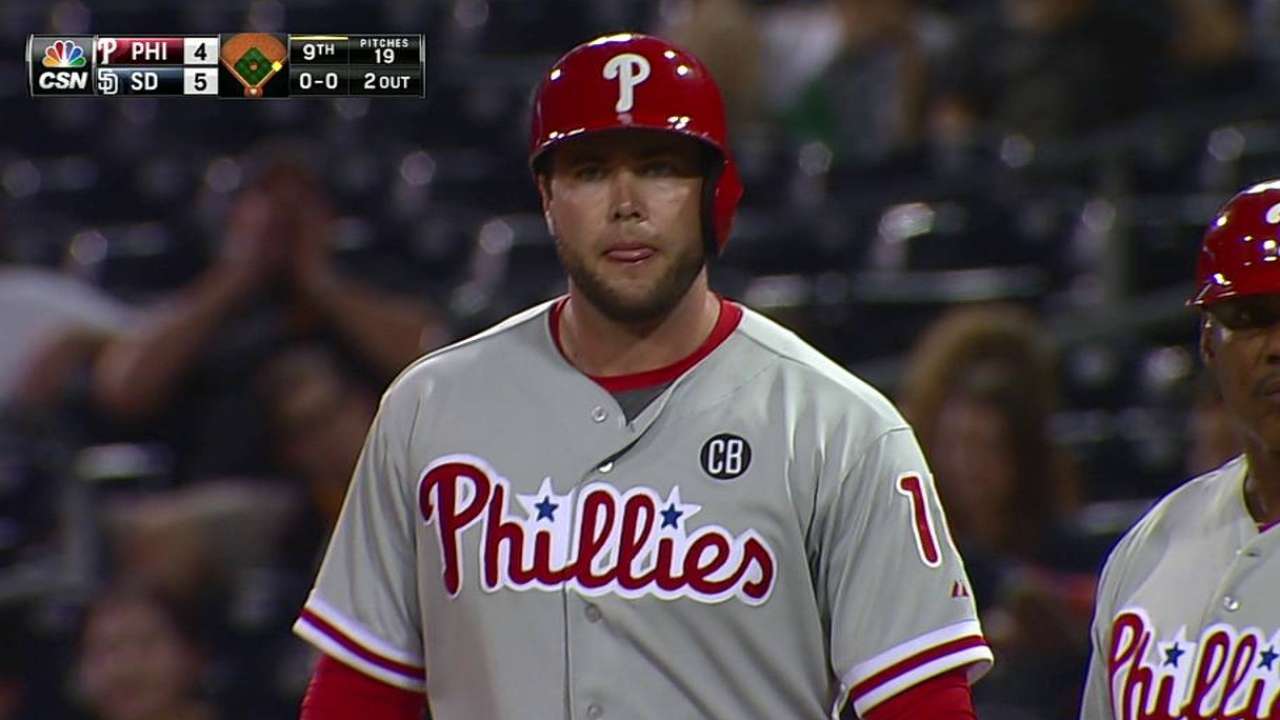 SAN DIEGO -- Phillies manager Ryne Sandberg planned to play Darin Ruf a lot at first base in the second half, but it never happened.
Sandberg benched Ryan Howard for three consecutive games July 23-25, but general manager Ruben Amaro Jr. quickly came out to back Howard, who has started nearly every game at first base since. Thursday was the first time since late July that Ruf started consecutive games at first base.
Sandberg said the fact the Phillies faced left-hander Robbie Erlin had something to do with it, but Howard also has been struggling. He is hitting .154 (4-for-26) with one RBI in his last 10 games.
"He just seems to be just off the ball a little bit more than he was a few weeks ago," Sandberg said about Howard. "Just a little bit off, he's getting him in some holes and missing some pitches and fouling some pitches off, misses his pitch."
Todd Zolecki is a reporter for MLB.com. This story was not subject to the approval of Major League Baseball or its clubs.