Holding Haren for Giants opener an option for LA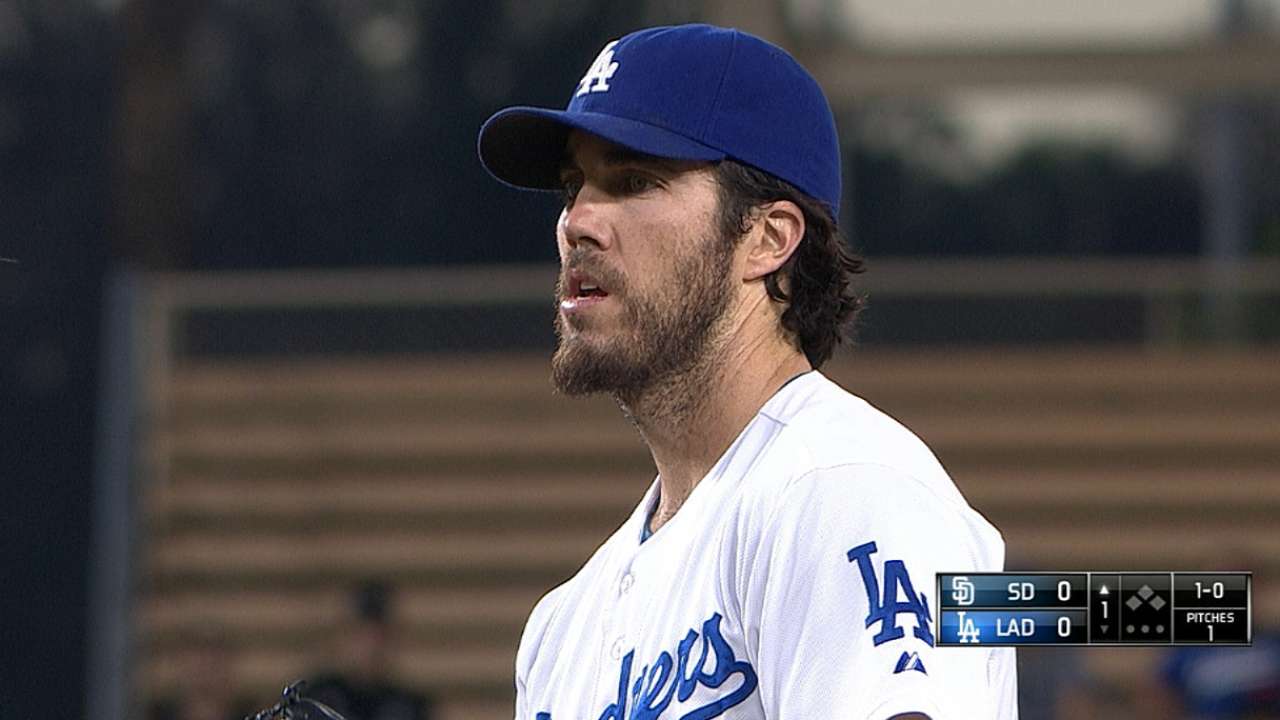 CHICAGO -- The Dodgers still have Dan Haren listed as the probable starting pitcher for Sunday's series finale against the Cubs. At least, as manager Don Mattingly said, "for now."
Mattingly left some wiggle room to opt for a Carlos Frias /bullpen deployment on Sunday, which would allow holding back Haren for the opener of the Giants series at home.
Haren ordinarily would have thrown a bullpen session Thursday for a Sunday start. He did not throw one at Wrigley Field, but Haren said that didn't necessarily mean he was starting Monday instead of Sunday.
On the other hand, the Dodgers often withhold information about starting pitchers with the intent of forcing opponents to prepare for multiple pitchers.
Mattingly said it was "a stretch" to think that Hyun-Jin Ryu, who came out of a one-inning start last Friday with an inflamed shoulder, could start on Monday, considering he hasn't thrown a ball since. Ryu was expected to rejoin the club Thursday, but he's unlikely to return until next weekend at the earliest.
Mattingly's decision could be influenced by how the Dodgers do in the first three games of the Cubs series, especially on Saturday, when Roberto Hernandez starts. Another short start by Hernandez, requiring the bullpen to pick up a number of innings, might increase the chances of Haren starting on Sunday.
While Mattingly offered few details on his thinking, the fact that the Dodgers haven't called up No. 6 prospect Zach Lee says a lot about his regression this year. The current plight also underscores the losses to injury of starters Josh Beckett, Paul Maholm, Chad Billingsley, Stephen Fife and Ross Stripling.
Ken Gurnick is a reporter for MLB.com. This story was not subject to the approval of Major League Baseball or its clubs.