Hamilton shut down with chest, rib pain
Scioscia hopes to have outfielder during postseason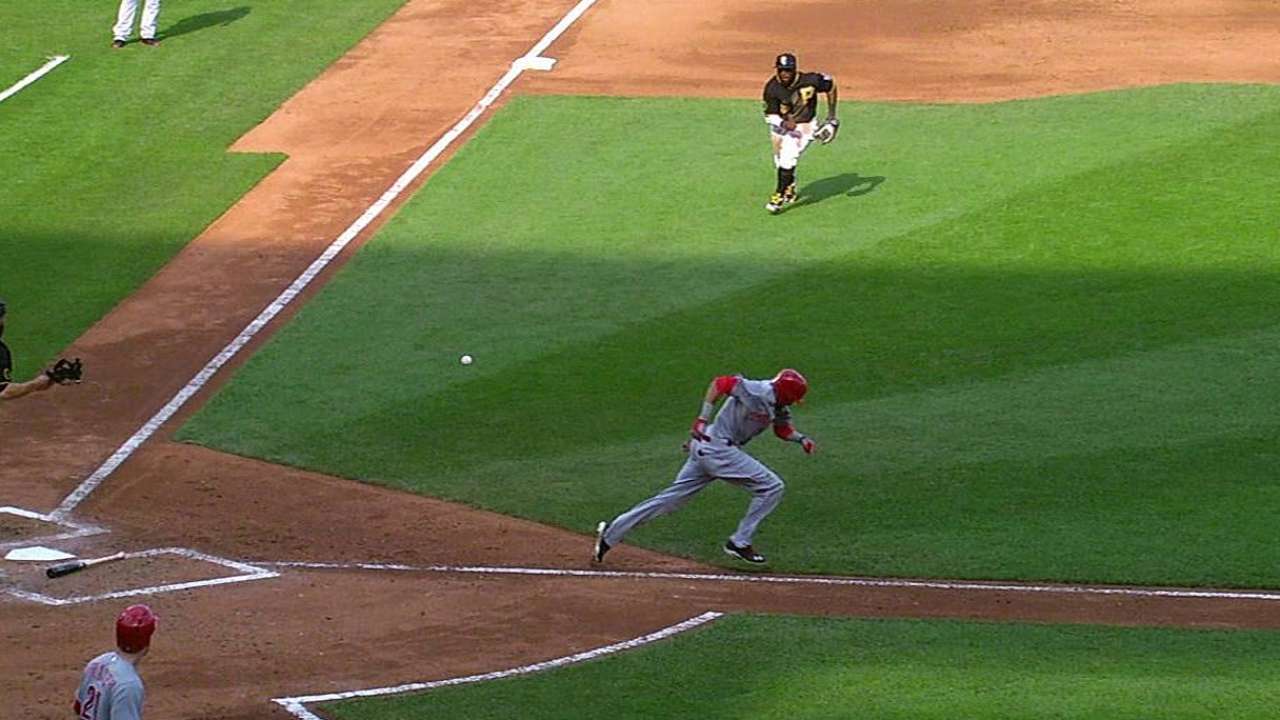 ANAHEIM -- Josh Hamilton is shut down again, this time with what the Angels outfielder described as "a sharp, stabbing pain" near his chest and right rib cage, underneath his armpit.
Hamilton first felt the pain in the second round of early batting practice on Monday and continued to feel worse throughout Tuesday night, his first game back after missing 11 straight contests with stiffness around his right shoulder.
"As I played, as I ran, as I swung, it got worse and worse, to the point where it hurt to breathe," Hamilton said just before pregame stretch on Thursday. "It just felt like my shoulder blade and everything was pretty locked up."
Hamilton wasn't with his teammates when they clinched the American League West title on Wednesday night. He had MRI exams in the morning, all of which checked out fine, then left the team right around game time to see a chiropractor, having a 40-minute session at his office and then getting worked on again at Hamilton's house later that night. The 33-year-old was still in some pain on Thursday, but was going to try to throw.
Asked of his concern that this could keep him out for the playoffs, Hamilton said: "You're always concerned about it. If I woke up today and felt great, then I wouldn't be concerned about it. I don't know what to tell you as far as long-term, short-term or whatever, but I'm going to do whatever I need to do to get back on the field."
Hamilton -- batting .263 with 10 homers and 44 RBIs in 88 games -- has played just once over the last 14 days, and after Thursday, only nine games will remain before the AL Division Series. He recently missed time with an injury that began in his right AC joint and spread to his trapezius muscle, prompting him to get three cortisone shots and a couple of trigger-point injections, and now it's something entirely different.
Asked if he considers Hamilton's latest ailment a setback, Angels manager Mike Scioscia said, simply, "I consider it something new."
"Hopefully it's a minor blip," he added, "and we'll see where we are in a day or two."
Alden Gonzalez is a reporter for MLB.com. Read his blog, Gonzo and "The Show", and follow him on Twitter @Alden_Gonzalez. This story was not subject to the approval of Major League Baseball or its clubs.