Beltran available off the bench for Yankees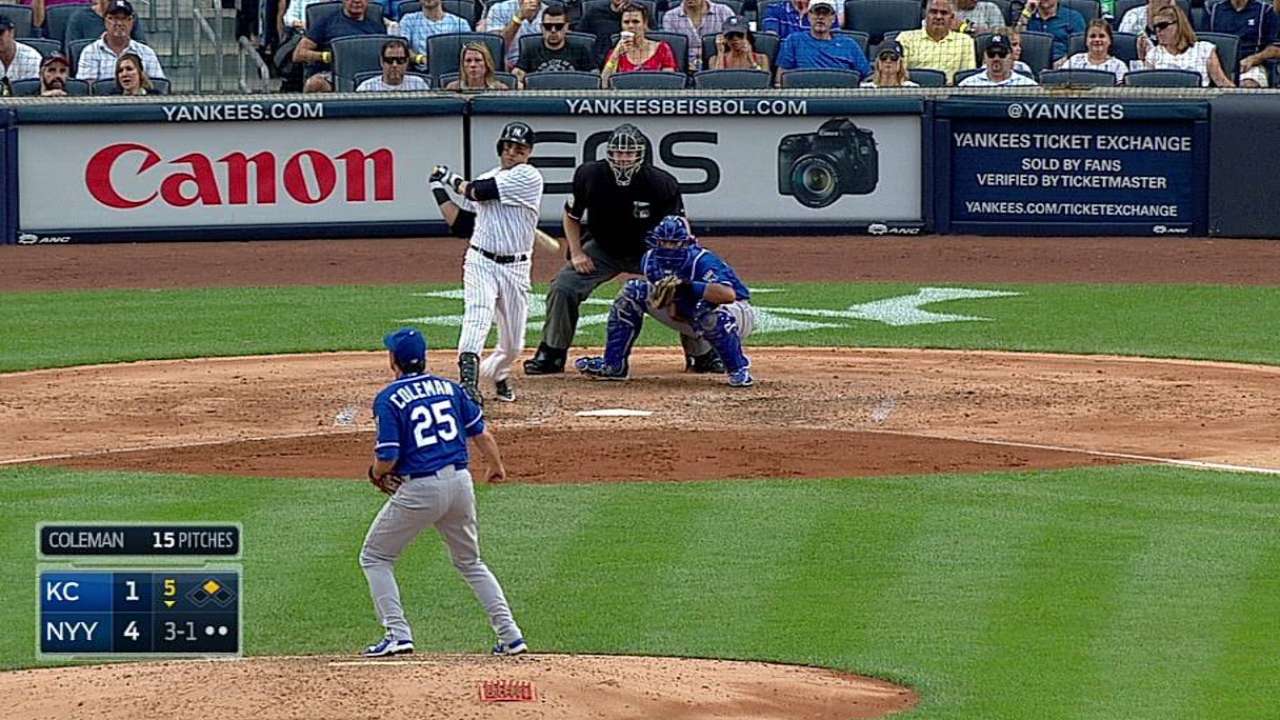 NEW YORK -- Carlos Beltran wasn't in the Yankees' clubhouse and didn't take batting practice with the team before Thursday's game against the Blue Jays, but manager Joe Girardi said he was available to play off the bench.
Beltran flew back to New York after Monday's game against the Rays in St. Petersburg to tend to his wife, who he later announced Wednesday had a miscarriage, resulting in the loss of their son.
"He will be here tonight," said Girardi. "He's not in the lineup but he's available. I've spoken to him every day, but he will be here."
On Wednesday night, as part of his difficult announcement, Beltran expressed his thanks for the love and gratitude he received over Facebook. Girardi said Beltran could take as much time to grieve and recover as he needed.
"My heart goes out to him and his family," said Girardi. "When guys go through this ... I think sometimes people think we're immune to problems because we're professional athletes, but we deal with things on an everyday basis and go through issues, too. That's the most difficult part. I just want to get a temperature of where he's at when he comes in here today, and I'll go from there."
Worth noting
• Masahiro Tanaka threw another bullpen session Thursday and reported no problems as he gets ready to return to the mound on Sunday for the first time since July 8.
• Francisco Cervelli was behind the plate for just the second time since he started experiencing cluster migraines at the beginning of September.
"It's not easy," said Girardi. "It's one thing to not play for a few days or a week, but to be out for [14 days], it's difficult to have your timing down."
Jake Kring-Schreifels is an associate reporter for MLB.com. This story was not subject to the approval of Major League Baseball or its clubs.