LaRoche keeping sore back rested for playoff run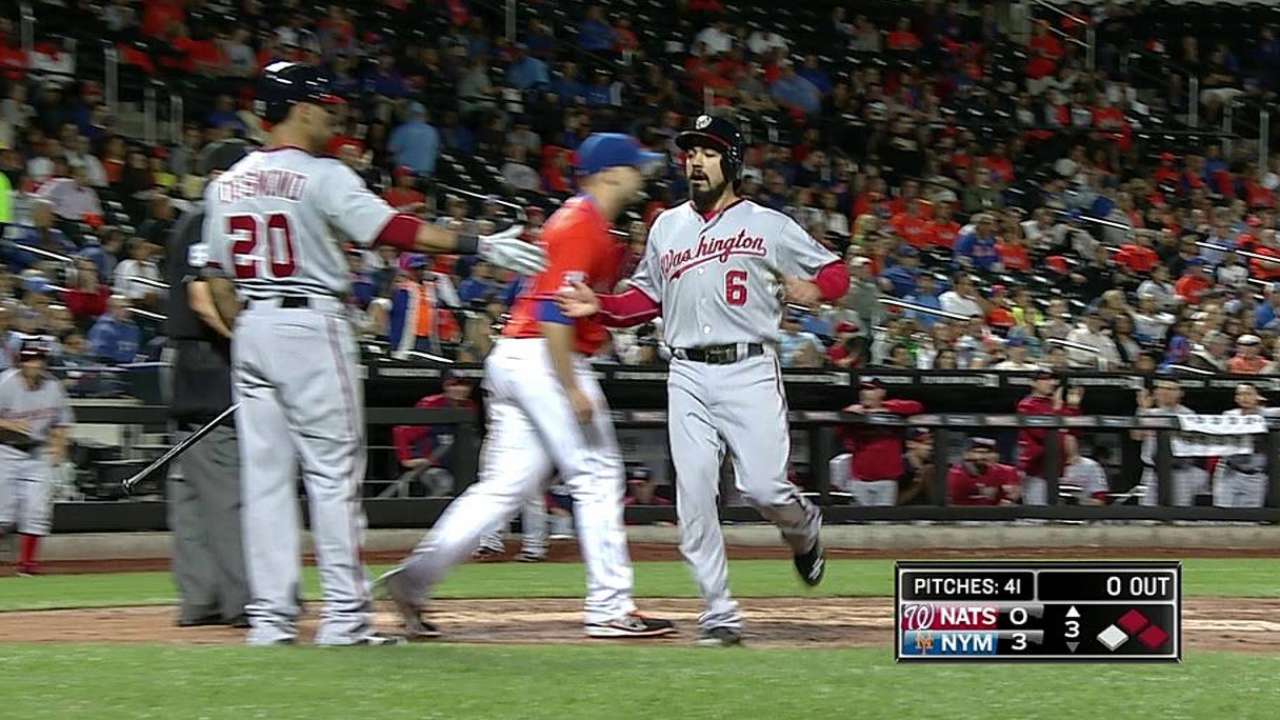 MIAMI -- Although one bruised National, Jayson Werth, appeared in the lineup on Thursday night against the Marlins, first baseman Adam LaRoche didn't join him for the second straight day. The 34-year-old LaRoche, who has been dealing with a sore back for weeks, told manager Matt Williams he was feeling better. But he wanted an extra day of rest so he could be sure he'd be able to help the Nationals throughout the rest of their playoff run.
LaRoche is expected to return to action on Friday. In his last 14 games, he only hit .245. However, the rest of his numbers tell another story. He drove in 16 runs, blasted five homers and put up a .345 on-base percentage. He also recorded five multihit games in that span.
LaRoche broke out in Los Angeles on Sept. 3, when he came up as a pinch-hitter in the ninth inning with the Nationals down two. He tied the game on a two-run homer and stayed at first base when it went to extras. In three more plate appearances that afternoon against the Dodgers, LaRoche drove in three more runs.
"The day in L.A. made it such that he was gonna play everyday from then on because he just started to go off," Williams said. "Never really got a chance to just calm it, given that game. We're gonna give him another day today just to make sure. ... It's actually better. He'll be back in there tomorrow."
Maria Torres is an associate reporter for MLB.com. This story was not subject to the approval of Major League Baseball or its clubs.