Sox optimistic after Holt meets concussion specialist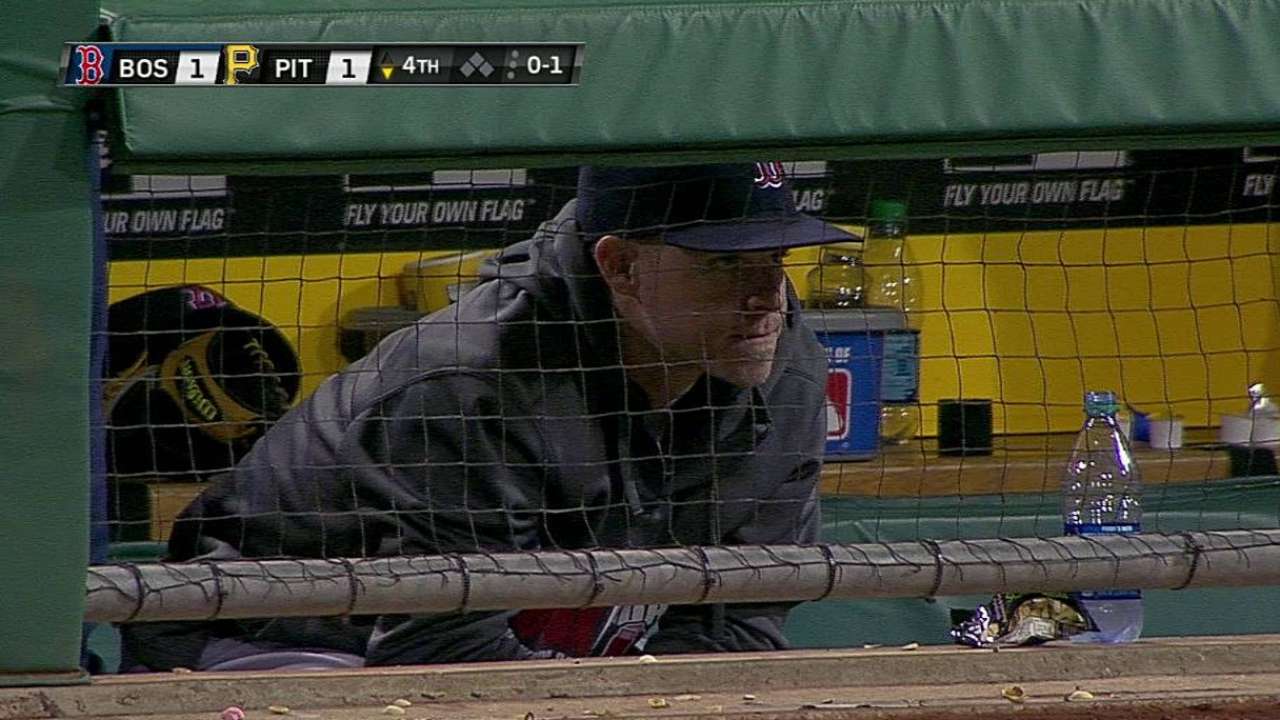 PITTSBURGH -- After Brock Holt visited with noted concussion specialist Mickey Collins on Thursday, there was more optimism that the super-utilityman would be able to play again this season.
"He's improved today," said Red Sox manager John Farrell. "He got some encouraging news from Dr. Collins and his staff with the battery of tests that he went through. We'll begin to incorporate baseball activities, likely when we get to Baltimore. It's still undetermined, but not out of the question that he would return before this season is out. But we still have to see how he responds to baseball activity that he takes in."
If Holt can't be cleared in time for the end of the regular season on Sept. 28, Farrell left open the possibility he would get a few at-bats in the Instructional League.
What would the purpose of that be?
"Just to answer the physical questions that we're all trying to get answers to right now," said Farrell.
Worth noting
• The offseason could be the perfect cure for slumping Red Sox outfielder Allen Craig to completely get over the left foot woes that have hampered him.
"He's had no ill effects from the previous injury in the foot," said Farrell. "That has not flared up since he's been back playing for us. And I think just an overall strength and conditioning and a normal offseason for him should set a foundation to be in a much better place than he was this year because of the delay due to the foot injury."
• One day after making his Major League debut, center fielder Rusney Castillo was not in Boston's starting lineup. Instead, Jackie Bradley Jr. played center field.
"Yeah, he's played the last couple of games," said Farrell. "A late travel night in here. He hasn't been on an everyday basis since he signed with us. We'll spread out his days of rest as we get through the final 10 days."
Ian Browne is a reporter for MLB.com. Read his blog, Brownie Points, and follow him on Twitter @IanMBrowne. This story was not subject to the approval of Major League Baseball or its clubs.