Blackmon a hit machine like few others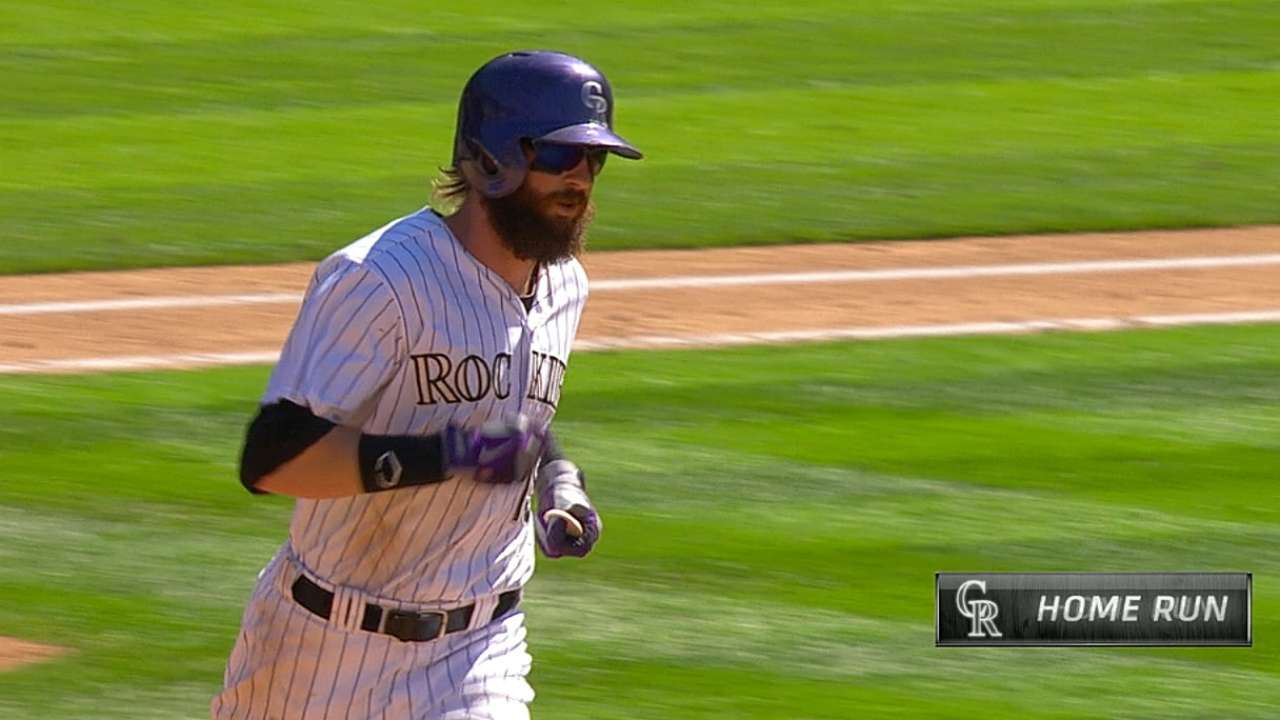 Charlie Blackmon is having a season for the ages. The All-Star outfielder delivered his third five-hit game of the year for Colorado on Wednesday, making him just the fourth player in the last 25 years to manage that feat. Blackmon, in fact, is one of only 19 players in the last 100 years who have notched three five-hit games in the same season.
Several Hall of Famers are on the list -- Tris Speaker, Al Simmons, Ty Cobb, George Sisler, Heinie Manush, Stan Musial, Luis Aparicio, Dave Winfield and Tony Gwynn -- and it's striking how rare it happens. Only three players (Gwynn, Kenny Lofton and Ichiro Suzuki) have done it since 1990.
Blackmon, who went 5-for-5 with a home run and four runs scored in the Rockies' 16-2 victory over the Dodgers on Wednesday, has had an up-and-down season. He went 6-for-6 against Arizona on April 4 and 5-for-5 against Minnesota on July 12, but he's hit just .252 since the All-Star break.
Blackmon hit .305 with 14 home runs in 93 games before the All-Star break, but he's gone deep just four times in 52 games since the season's intermission. The 28-year-old scored four times and drove home two runs in Wednesday's rout, and he had also scored four times in his six-hit game.
Only four players -- Cobb, Musial, Gwynn and Suzuki -- have had four games of at least five hits in the same season. Cobb, who's second on the all-time hits chart, did it in 1922, and Musial managed it in '48. Suzuki did it in 2004, the year he set the all-time single-season hits record (262).
Blackmon, amazingly, has not recorded an out in each of his five-hit games this season. According to the Elias Sports Bureau, that has only happened six other times in history. Cobb (1922), Speaker ('23), Musial ('48), Gwynn ('93) and Suzuki (2004) are the other names on the list.
Spencer Fordin is a reporter for MLB.com. This story was not subject to the approval of Major League Baseball or its clubs.