Plate umpire replaced after foul ball hits face mask
Ripperger slides over from 2B spot as Danley exits before sixth inning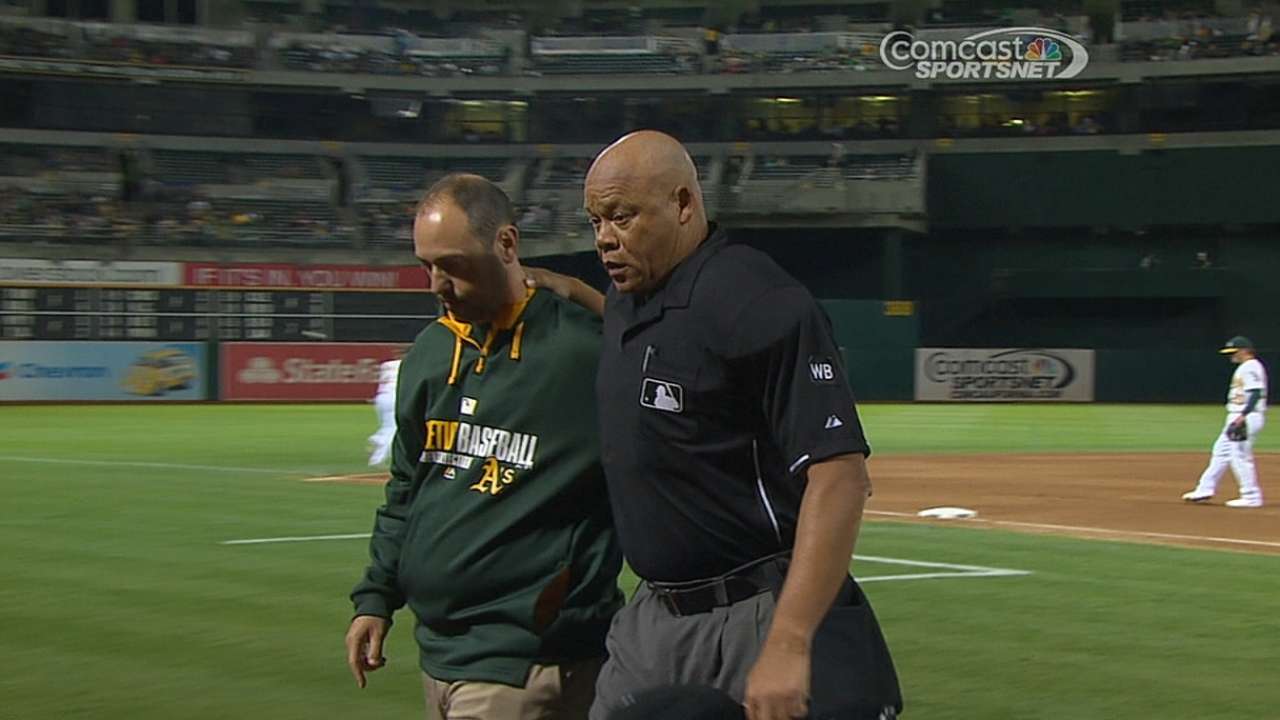 OAKLAND -- Wednesday night's game between the A's and Rangers was delayed for nearly 10 minutes between the fifth and sixth innings as Mark Ripperger replaced Kerwin Danley as the plate umpire.
Danley was hit in the face mask by Nick Punto's foul tip in the bottom of the fifth, and Danley completed the inning before exiting.
Ripperger began the game manning second base, leaving Gary Cederstrom and Lance Barksdale as the lone base umpires after Danley departed with the A's leading, 1-0.
Aaron Leibowitz is an associate reporter for MLB.com. This story was not subject to the approval of Major League Baseball or its clubs.