Pomeranz to step into Hammel's rotation spot
Lefty last started Aug. 27, filling in while righty takes paternity leave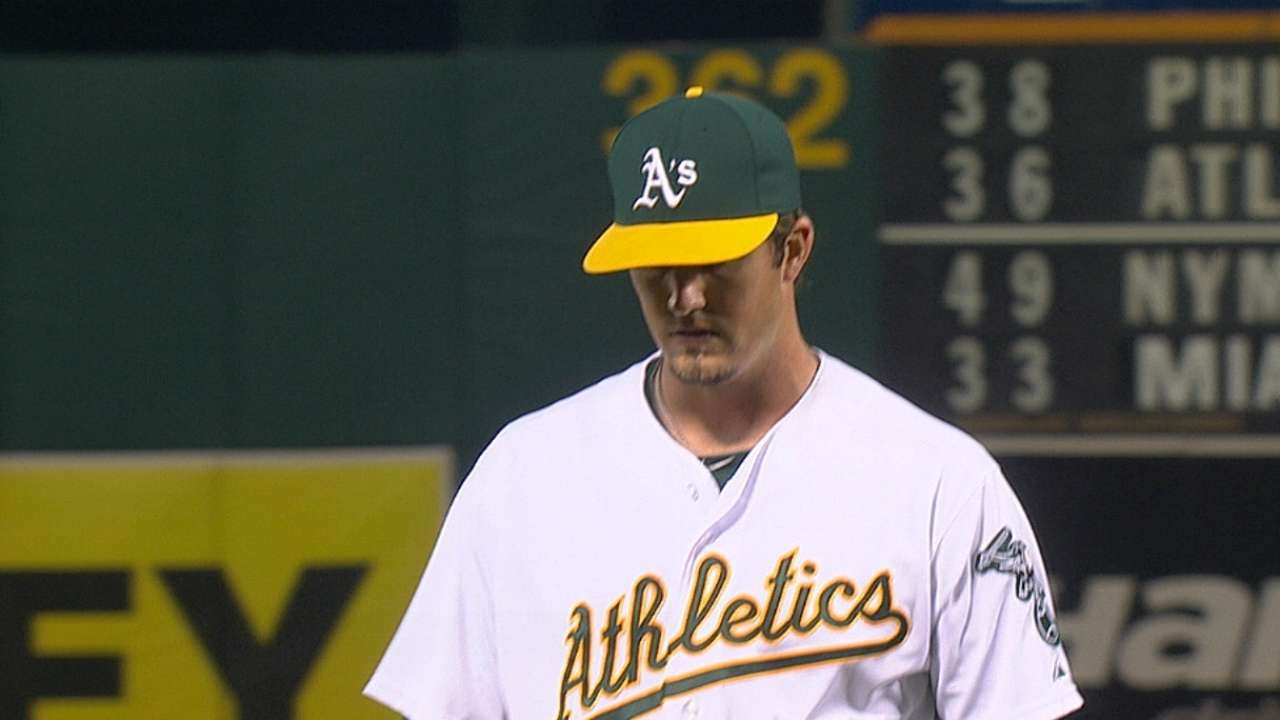 OAKLAND -- Lefty Drew Pomeranz will start against the Phillies on Saturday in place of Jason Hammel, who will be leaving the team Thursday for the birth of his second child.
Hammel is expected back after the weekend and is likely to slot into the rotation again for a Sept. 25 start in Texas.
After a rough beginning with the A's following his trade from the Cubs, Hammel has turned things around in his past seven starts, compiling a 2.81 ERA with a 33:11 strikeout-to-walk ratio in 41 2/3 innings.
Pomeranz's last start for the A's came Aug. 27 in Houston, where he allowed just an unearned run in 5 1/3 innings. He's since been available out of the bullpen but hasn't appeared in a game since Sept. 2, though he did throw to hitters Tuesday afternoon.
"It's an acquired taste to pitch out of the bullpen and then go into the rotation knowing that you're expected to throw a certain amount of pitches," said manager Bob Melvin. "He's done it numerous times for us this year and had success doing it, so if there's anybody that you feel confident in in that type of role, it's him."
In injury news, Melvin said Stephen Vogt (left ankle) could potentially be available off the bench Wednesday barring any setbacks with his running drills pregame. Craig Gentry (concussion symptoms) remains unavailable.
Jane Lee is a reporter for MLB.com. This story was not subject to the approval of Major League Baseball or its clubs.