Power-seeking Phillies keen on Cuban outfielder Tomas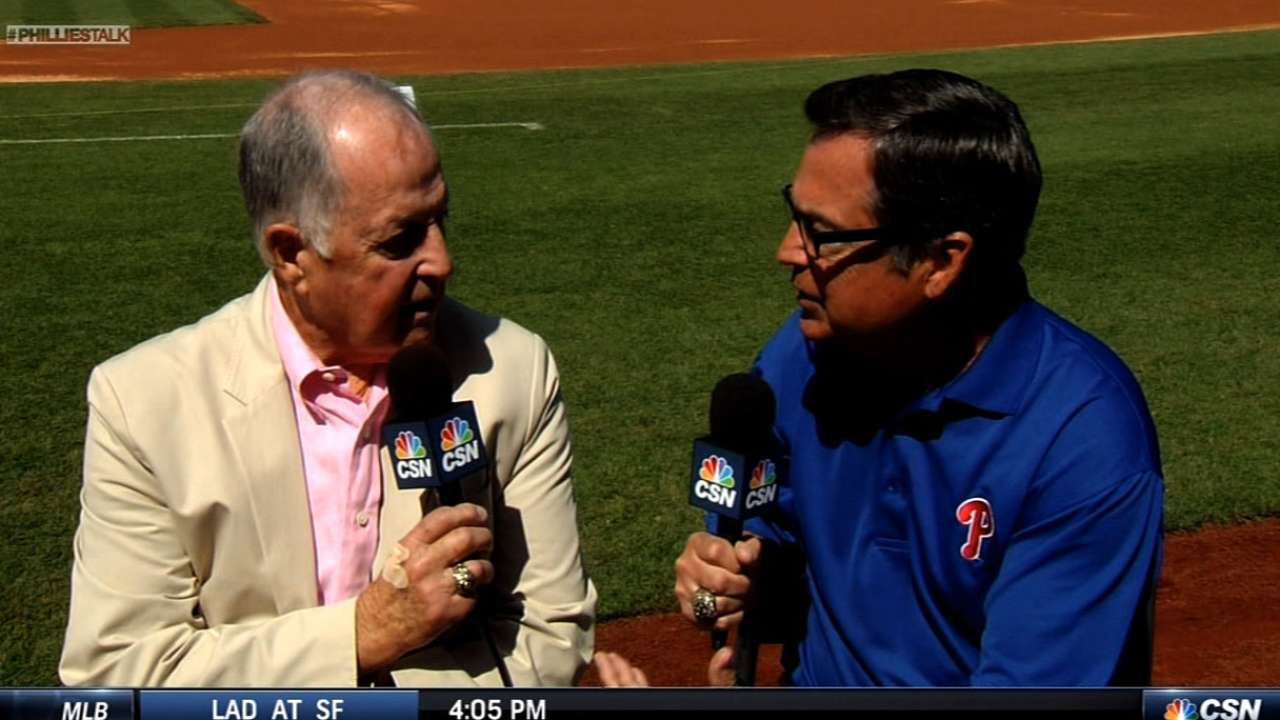 SAN DIEGO -- Ryne Sandberg said late last season the Phillies needed to upgrade their rotation heading into 2014.
He again made it a priority Wednesday at Petco Park.
"Solidify the starting rotation," he said, referring to a rotation that ranked 11th in the National League with a 3.90 ERA and 13th with a 1.32 WHIP.
But this team needs much more than starting pitching. It needs some big bats in the middle of the lineup. Internally, Phillies officials acknowledge Chase Utley (.660 OPS since May 28) and Ryan Howard (.685 OPS this season) would be better suited hitting somewhere other than third and fourth in the lineup.
Of course, No. 3 and 4 hitters are terribly difficult to find.
"Everyone needs the same thing," Sandberg said.
Cuban outfielder Yasmany Tomas could be an option. He is working out Sunday for big league teams, and the Phillies are interested. But Tomas could command a huge price, based on the fact fellow Cuban outfielder Rusney Castillo recently signed a seven-year, $72.5 million contract with the Red Sox.
Sandberg said the team could use "more consistent production" from the middle of the lineup. He said he would like to see fewer strikeouts, too.
"I'd like to see that come down," he said.
Howard entered Wednesday second in baseball with 177 strikeouts. Marlon Byrd ranked third with 173. But the Phillies could handle the strikeouts if they came with more power. Howard has just 21 home runs. Byrd leads the team with 25.
The Phillies are fourth in the league with 1,223 strikeouts, but are 13th with a .364 slugging percentage.
"Just an approach of overall contact, making things happen, putting the ball in play," Sandberg said.
Todd Zolecki is a reporter for MLB.com. This story was not subject to the approval of Major League Baseball or its clubs.