Cryptic Burnett hints at health issue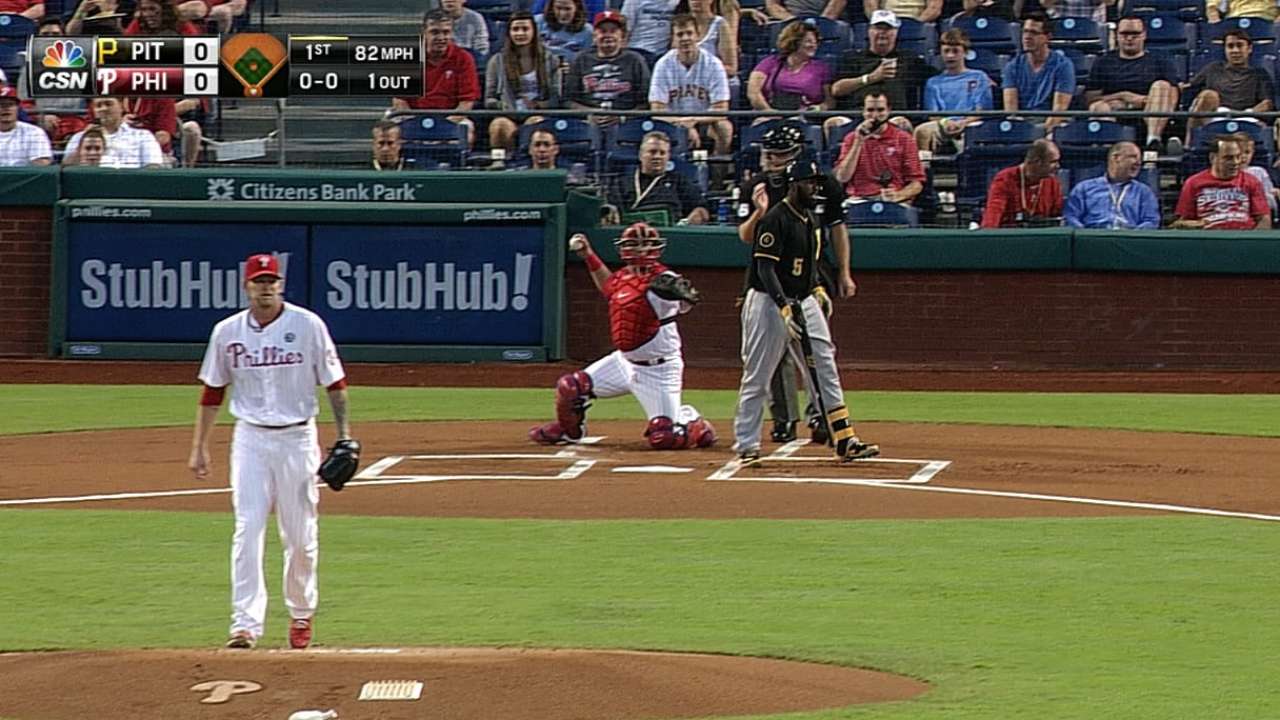 SAN DIEGO -- A.J. Burnett said Tuesday he has felt terrible for much of the season, although he used a more colorful word than terrible.
He also declined to elaborate.
Phillies manager Ryne Sandberg said Wednesday afternoon at Petco Park that he was unaware of any health issues for Burnett, other than the inguinal hernia he has had since April. Burnett is 8-17 with a 4.40 ERA this season. He leads Major League Baseball in losses and walks (87), but Tuesday he increased his 2015 player option to $12.75 million with his 32nd start of the season.
"If anything he has displayed just the opposite," Sandberg said about Burnett's health. "Very durable guy with innings, the length that he does give, durable arm. The hernia thing kind of came and went kind of fairly quickly with some minor adjustments with his stride. From my knowledge, that's been a non-issue."
Burnett also said he expected a lot of things to be different this season, but declined to elaborate. Sandberg said he is unaware of any issues Burnett might have had on or off the field.
Worth noting
• Phillies closer Jonathan Papelbon served the third game of his seven-game suspension Wednesday. Papelbon said Monday he would speak to reporters once he learned more about his situation, but Wednesday he told a team spokesman he is not speaking publicly at this time.
• Phillies shortstop Jimmy Rollins has not played since Sept. 8 because of a strained left hamstring. He fielded ground balls before Wednesday's game in an effort to test the hamstring. It is unclear when Rollins might return to the lineup.
Todd Zolecki is a reporter for MLB.com. This story was not subject to the approval of Major League Baseball or its clubs.