Abreu's stolen base overturned by Royals' challenge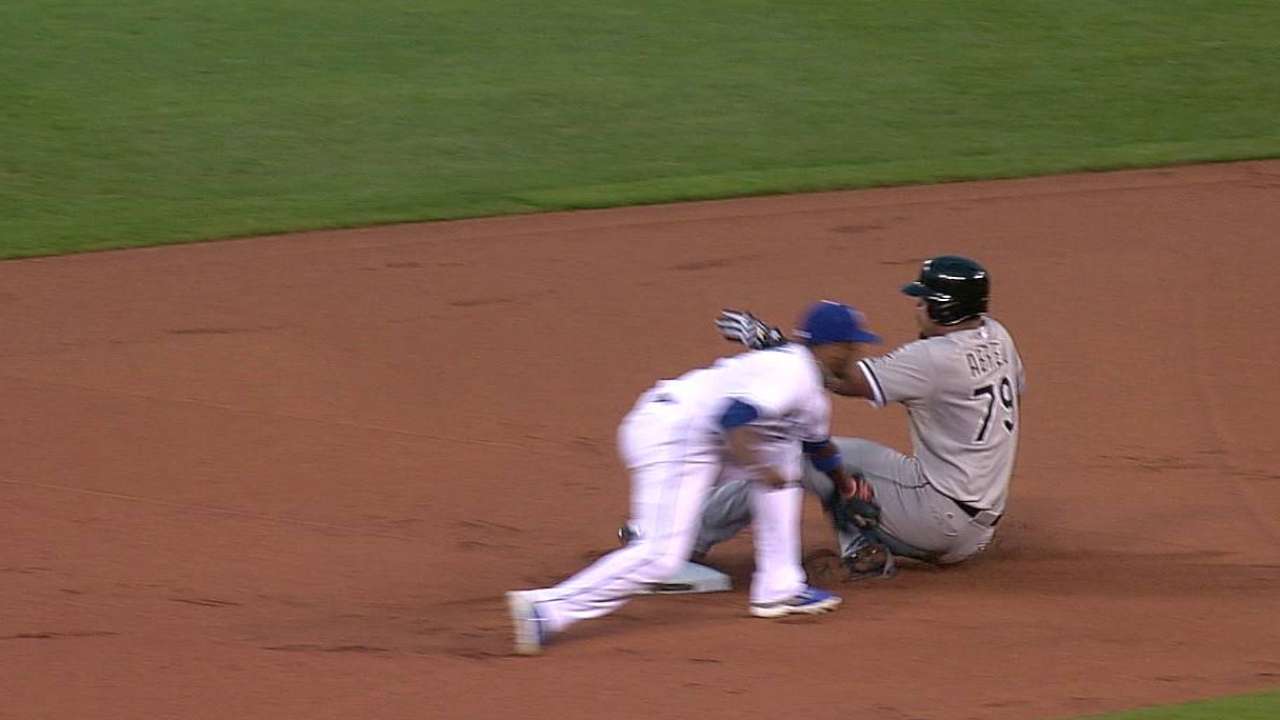 KANSAS CITY -- The Royals began their rubber match with the White Sox on Wednesday night by winning a challenge.
In the top of the first with two outs, White Sox first baseman Jose Abreu reached on a walk and took off for second when a Yordano Ventura pitch got away from catcher Salvador Perez. Perez fired to second, but second base umpire Jeff Nelson ruled that Abreu beat the throw.
However, Royals manager Ned Yost challenged the call.
Replay officials in New York overturned it, and Abreu was the third out of the inning. Replay showed that Abreu's right foot did indeed arrive to the bag before the tag, but as Abreu continued his slide, his left foot came off the bag while Kansas City shortstop Alcides Escobar continued to apply the tag.
Jackson Alexander is an associate reporter for MLB.com. This story was not subject to the approval of Major League Baseball or its clubs.