Melvin refutes report regarding Aramis' option
Brewers GM says club has not engaged in talks regarding 2015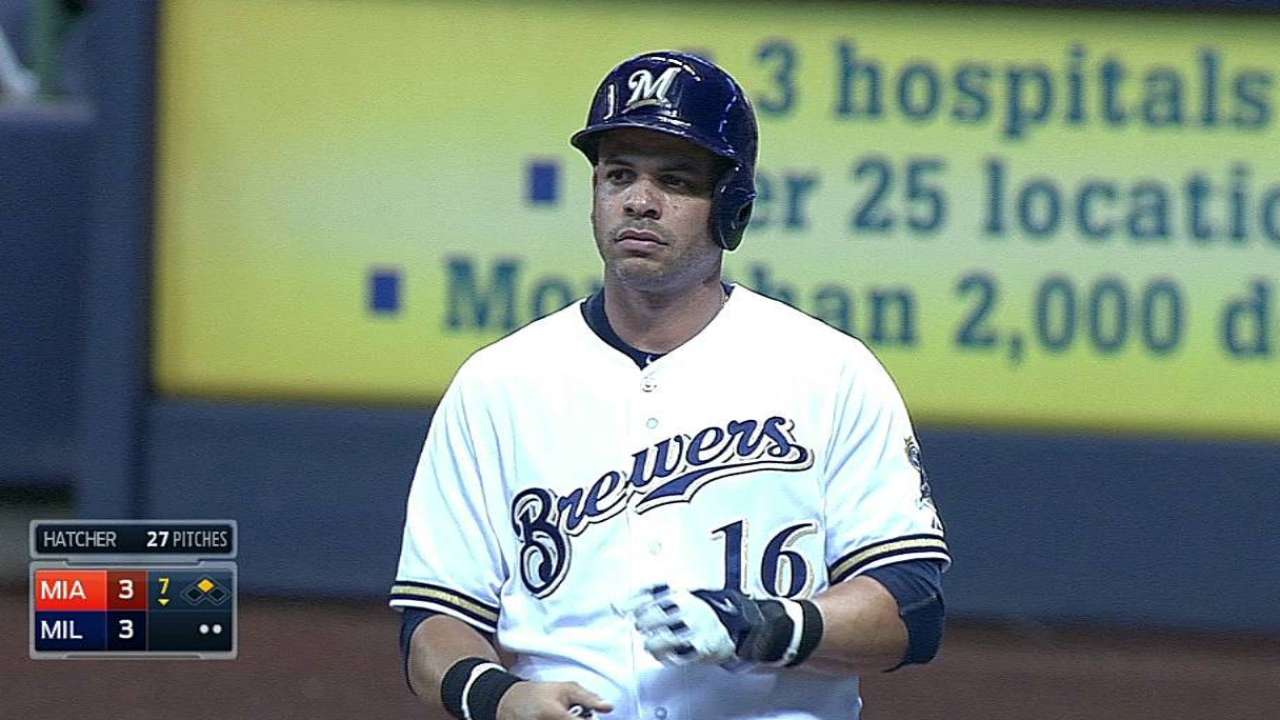 ST. LOUIS -- Brewers general manager Doug Melvin expressed surprise on Wednesday about a report from Jon Heyman of CBS Sports indicating the team had already decided to exercise its half of third baseman Aramis Ramirez's $14 million mutual option for 2015.
Melvin said he had yet to even broach the topic with principal owner Mark Attanasio.
"We don't do anything on contracts until the end of the year," Melvin said. "Paul Kinzer is [Ramirez's] agent. Paul Kinzer was in town a month ago and we met with him, and he never even brought it up."
Melvin also noted that Ramirez's option is mutual, "so if the team picks it up, he has a chance to refuse it and go try to get a multi-year deal. So that makes absolutely no sense reporting it."
The three-year, $36 million contract struck between Ramirez and the Brewers in December 2011 calls for a mutual option for '15 with a $4 million buyout to be paid in a pair of $2 million installments over the following two years. Ramirez, 36, has already indicated a desire to play an 18th Major League season in 2015, but he has declined to declare his own intentions as it pertains to the option. As Melvin suggested, Ramirez may be inclined to test his value on an offseason third-base market expected to be led by the Giants' Pablo Sandoval.
Ramirez entered Wednesday's action batting .295 with 15 home runs and 65 RBIs, a pace for the lowest homer and RBI totals of any season in which he had played more than 100 games. But the Brewers have no obvious in-house candidate for the starting third-base job should Ramirez depart.
Adam McCalvy is a reporter for MLB.com. Read his blog, Brew Beat, and follow him on Twitter at @AdamMcCalvy. This story was not subject to the approval of Major League Baseball or its clubs.