Raburn shut down, to have surgery on left knee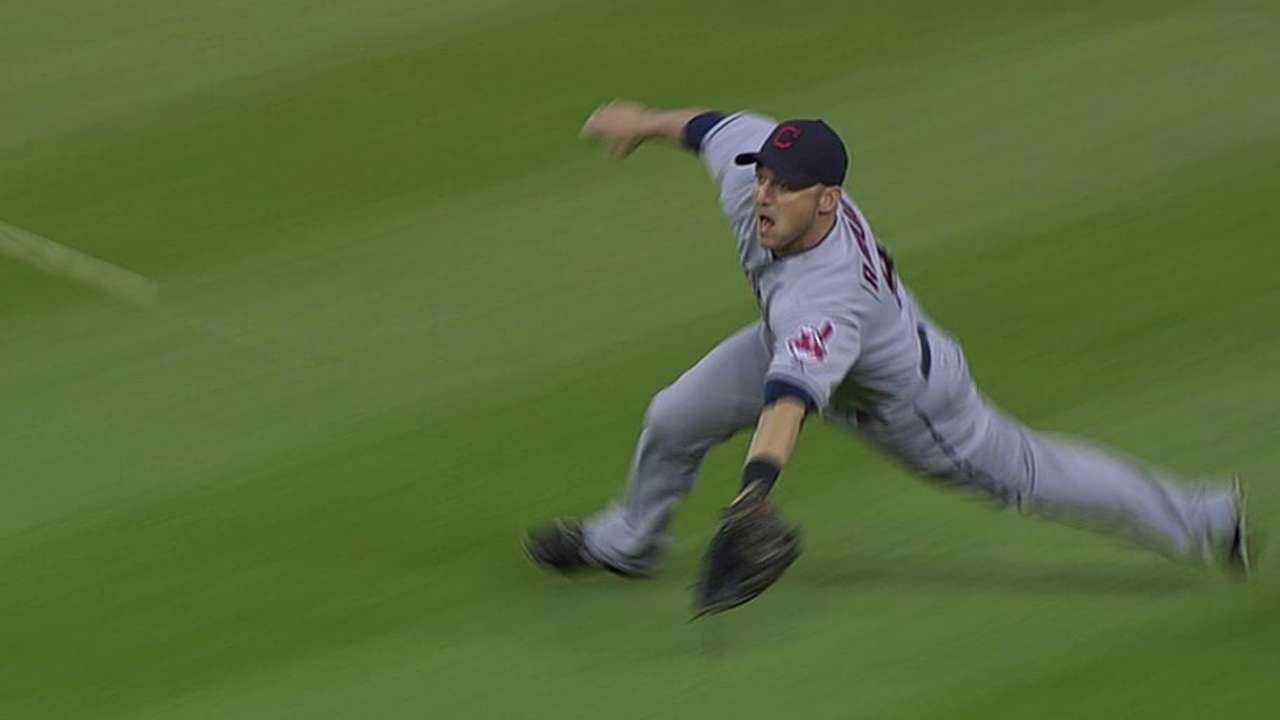 HOUSTON -- The Indians have shut down utility man Ryan Raburn for the rest of the year after discovering during a recent MRI a meniscus issue in his injured left knee that will require surgery.
"We just talked to him, and he knows it needs to get fixed," said manager Terry Francona.
Francona said the arthroscopic procedure will be performed in the near future.
"This can be taken care of right," the manager said.
Raburn's ligaments are fine, according to the scan, so there's little worry on that front.
After a resurgent 2013 season, the eight-year Major League veteran never fully settled into the 2014 campaign while dealing with a nagging wrist injury dating back to Spring Training. Raburn's offensive numbers were down almost across the board, and he barely reached the Mendoza Line while hitting just four homers this season.
While not season-ending like Raburn's injury, infielder Zach Walters' rib/intercostal issue will keep him sidelined, and second baseman Jason Kipnis was out of the lineup on Wednesday due to sore legs and typical September fatigue.
Walters was able to stretch prior to Wednesday's game in Houston, while Kipnis was likely out for the game after being pinch-run for in the eighth inning of Tuesday night's 4-2 win.
Chris Abshire is a contributor to MLB.com. This story was not subject to the approval of Major League Baseball or its clubs.