Despite slump, Red Sox want Koji back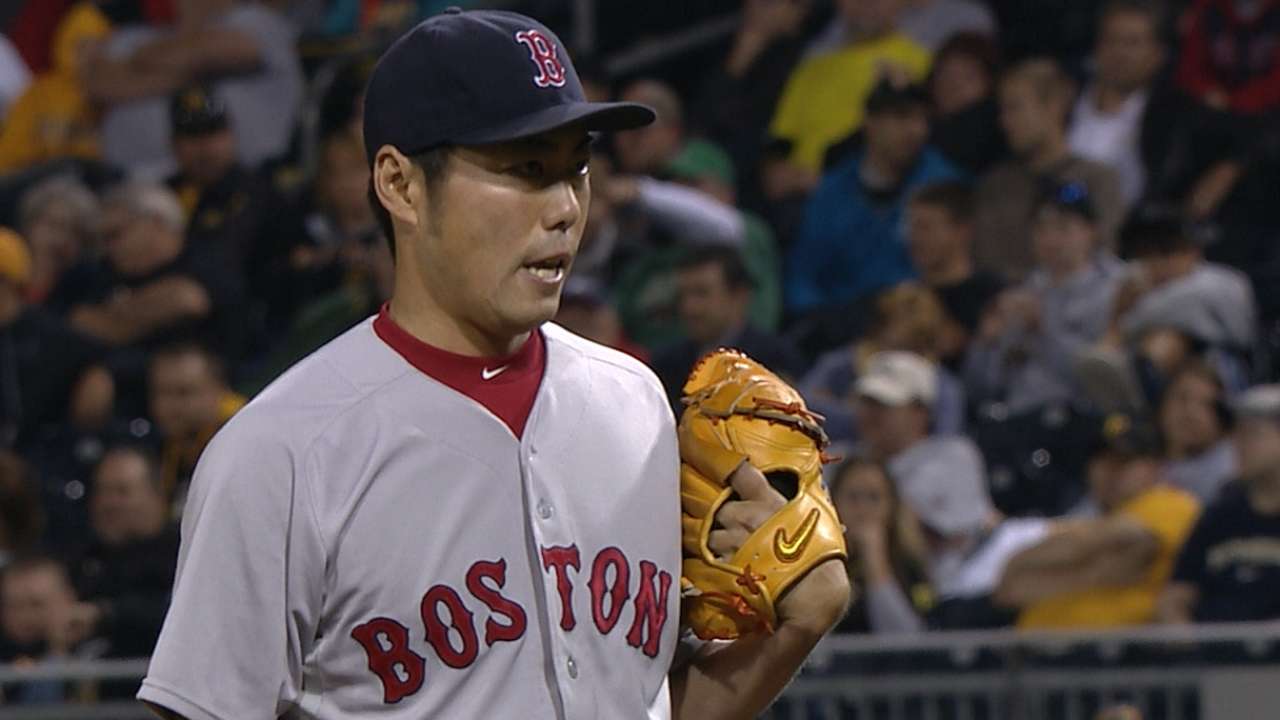 PITTSBURGH -- Though Red Sox right-hander Koji Uehara went into such a funk in recent weeks that he's temporarily on leave from the closer's role, it hasn't changed the club's stance on wanting him back in 2015.
"It hasn't changed interest in our part in having him here," said general manager Ben Cherington. "He's went through a stretch which he's been through before. In his career, he's gone through a stretch kind of like the one he did earlier this month."
Uehara will be eligible for free agency when the World Series ends, unless the Red Sox prevent that by signing him earlier.
"He's done a lot of good things for this organization, obviously, and the way that he handled the recent period where he struggled a little bit, I think reflects on him positively," Cherington said. "Not only that he knew he had to figure something out but was part of the plan to do so. Other than that, we haven't had any other conversations and don't know that it's an appropriate time to do that in the season. But our interest is still there."
Uehara pitched in a low-leverage situation on Tuesday night against the Pirates and struck out the side.
Ian Browne is a reporter for MLB.com. Read his blog, Brownie Points, and follow him on Twitter @IanMBrowne. This story was not subject to the approval of Major League Baseball or its clubs.