Braves catcher Gattis diagnosed with kidney stone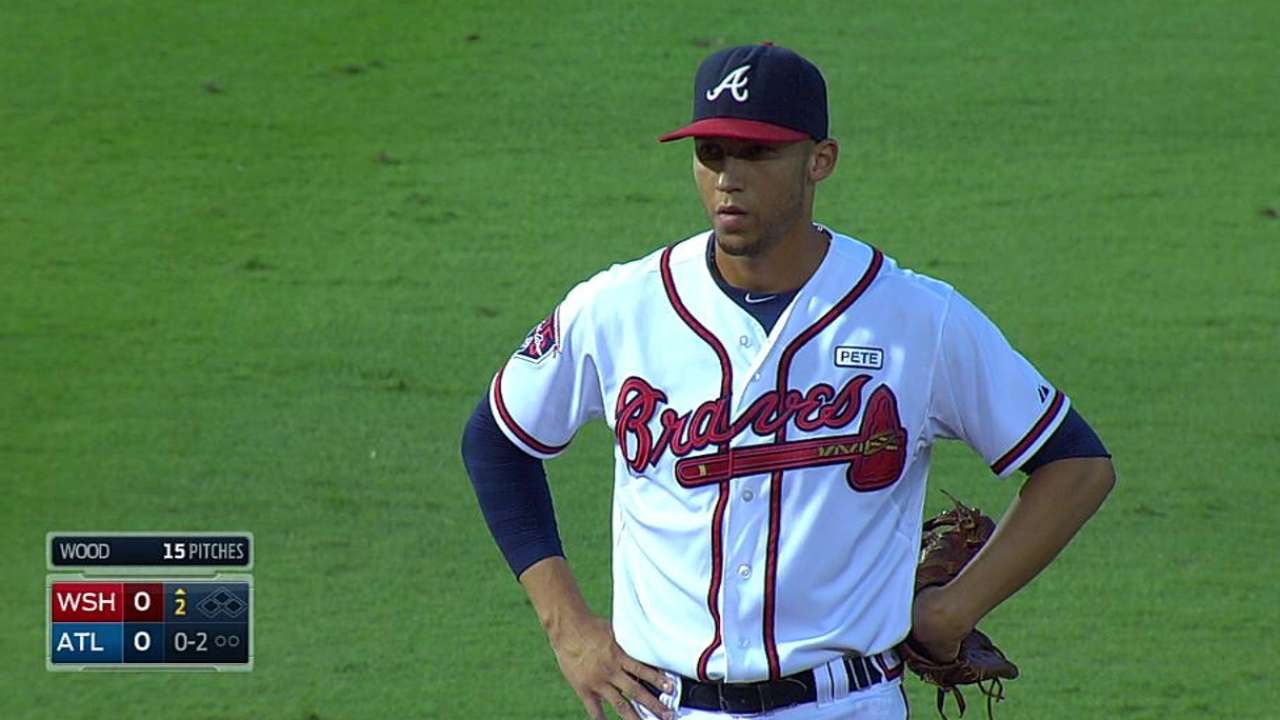 ATLANTA -- Those who have experienced the resulting discomfort might find it hard to understand how the diagnosis of a kidney stone would be viewed as a positive development. But the Braves seemed pleased to learn that this is the ailment that has sidelined Evan Gattis much longer than expected.
When Gattis was diagnosed with strep throat last week, the Braves were hoping that he would miss just three games. But the resulting dehydration that he battled might have led to this stone, which was discovered after Braves doctors evaluated the catcher again on Wednesday.
"There were more symptoms that weren't just focused on the kidney stone early on," Braves general manager Frank Wren said. "So, this is actually kind of good news."
If Gattis starts to regain energy and distance himself from the discomfort created by the stone, he will be cleared to return to the Braves' lineup for the first time since he was diagnosed with strep throat on Sept. 8. Wednesday night's series finale against the Nationals was the ninth straight game he had missed.
"It just all was exacerbated by the strep throat and the dehydration and everything he went through last week," Wren said. "So, at this point, he's day to day and he may well be in the lineup again in the next day or so."
When Gattis was diagnosed with strep throat while in Washington last week, he was hoping to at least serve as a designated hitter during last weekend's road series against the Rangers. That would have allowed him to play near his hometown of Dallas for the first time in his career. But because lab results were inconclusive and he was still feeling weak, he was denied that experience.
Mark Bowman is a reporter for MLB.com. This story was not subject to the approval of Major League Baseball or its clubs.