Ausmus stacks the deck for Royals series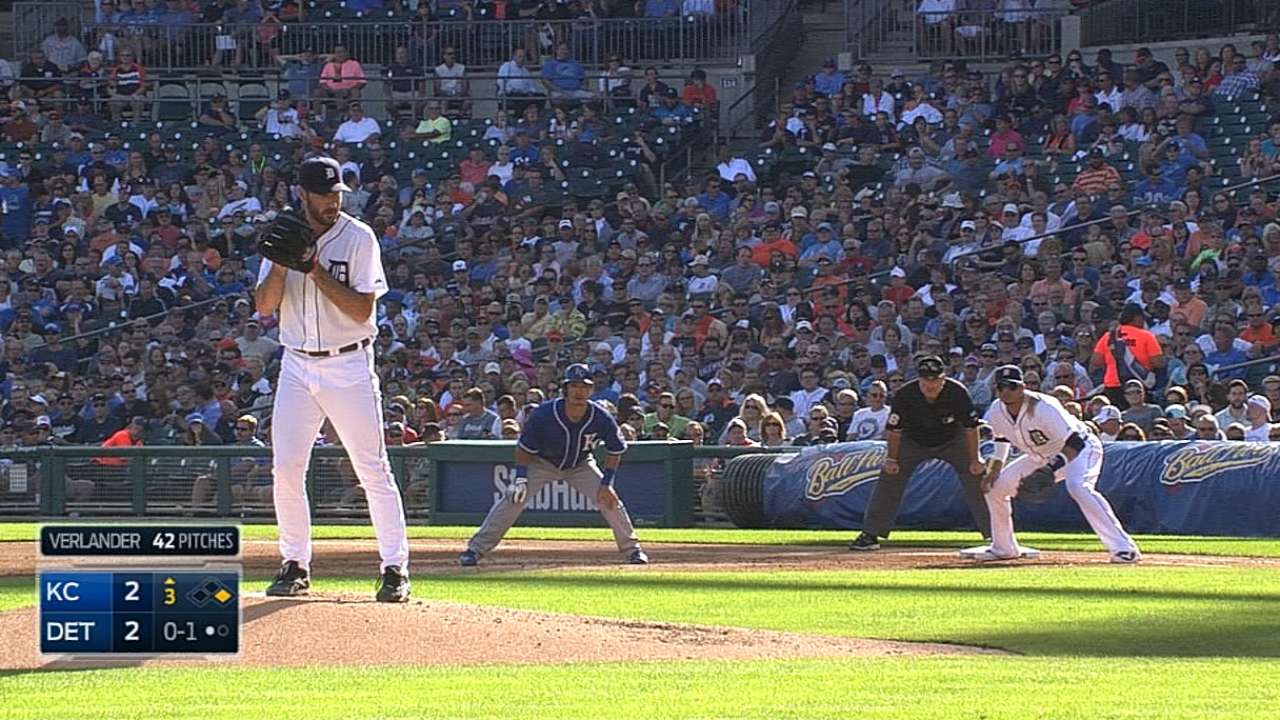 MINNEAPOLIS -- Justin Verlander, Max Scherzer and Rick Porcello will get their last chances at the Royals this weekend. Kyle Lobstein will not.
After waiting until Wednesday to announce his rotation for this weekend's American League Central showdown in Kansas City, manager Brad Ausmus ended up laying it out as expected, lining up his veteran starters for a three-game set that is likely to swing the division in one team's direction, with a chance to close it out next week.
Verlander, Scherzer and Porcello will start in order, all on their regular four days' rest. The extra rest that Thursday's off-day would have afforded them vanished when Ausmus decided to push back Lobstein, the rookie left-hander who was thrust into the division race as an injury replacement for Anibal Sanchez.
It was the potential value of that extra rest down the stretch, Ausmus said, that kept him from announcing his rotation. He wanted to make sure all three starters felt fine before slotting them in.
"We're late in the season, there are aches and pains, and sometimes that extra rest is good," Ausmus said. "But ultimately, this is extremely important."
Verlander did not have his usual velocity, even by this season's standards, in his most recent start, on Sunday against Cleveland. He was also battling a nasty blister on his thumb, but he has said over the last couple of days that he doesn't expect the blister to be an issue.
Lobstein will not pitch out of the bullpen for the series. Instead he'll prepare to start Monday's opener against the White Sox at Comerica Park to begin the Tigers' final homestand of the season. That will give David Price an extra day of rest before his next start.
By pushing Price back a day, the Tigers also put him on track to pitch the regular-season finale next Sunday if need be. Verlander, meanwhile, would be in line to pitch a tiebreaker game, with Scherzer on turn for a potential Wild Card game.
Jason Beck is a reporter for MLB.com. Read Beck's Blog and follow him on Twitter @beckjason. This story was not subject to the approval of Major League Baseball or its clubs.