Elbow keeps Hanley out; no MRI planned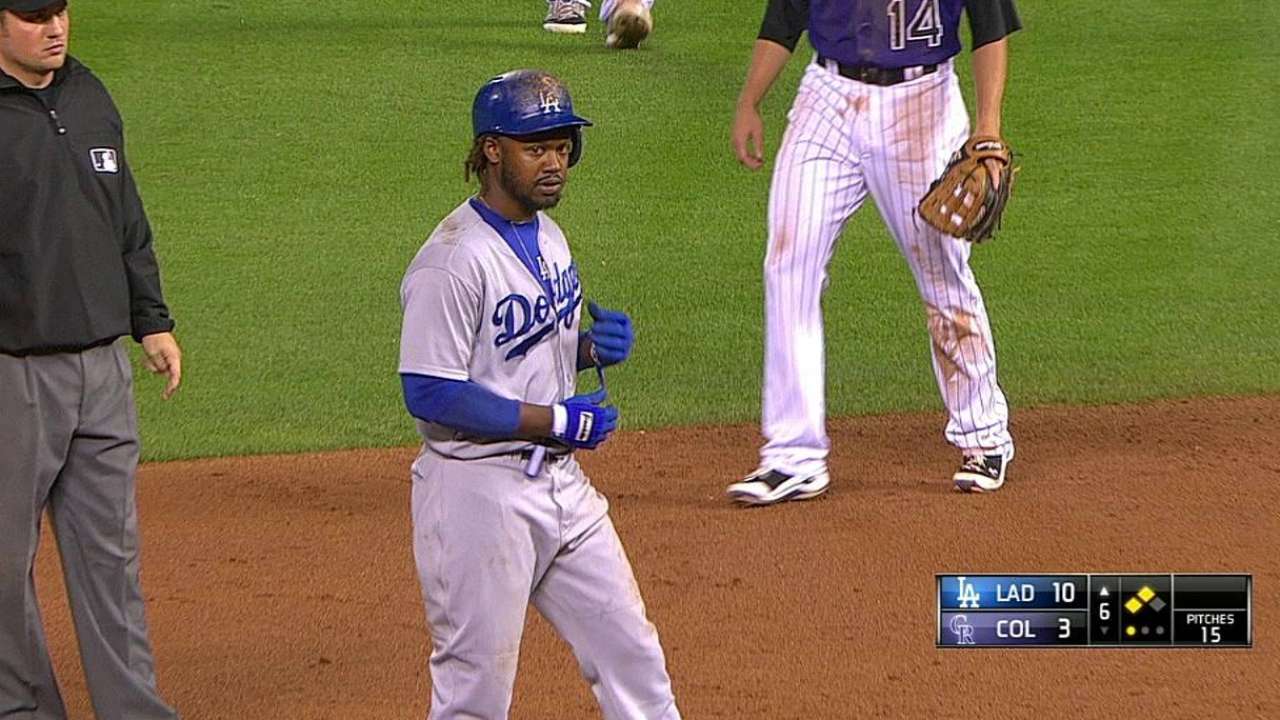 DENVER -- Manager Don Mattingly is "hoping" to have shortstop Hanley Ramirez back for the Dodgers' four-game series against the Cubs after he missed his second straight start Wednesday with a right elbow strain.
Ramirez was a late scratch for Tuesday's 10-4 loss to the Rockies with the injury. Although he was able to make a pinch-hit appearance in that game, he was still not ready to play in the field.
Mattingly did say Ramirez is "going in the right direction" Wednesday and the plan was to stay away from using him off the bench for the series finale against the Rockies.
"He's better today," Mattingly said. "Better than he was yesterday. So I'm hoping another day will get him [where he needs to be]."
Ramirez told Mattingly he first felt discomfort in his elbow during the Dodgers' 11-3 victory over the Rockies on Monday. The soreness reappeared during Tuesday's pregame warmups, causing Mattingly to play it safe with his star shortstop.
There was no plan to get an MRI, a sign that the team is simply being cautious, with the playoffs right around the corner.
One season after playing in just 86 games, Ramirez has been limited to 120 this year, while batting .277 (118-for-426) with 32 doubles and 69 RBIs. Miguel Rojas took his place at short, batting eighth.
Second baseman Dee Gordon got a day off Wednesday as well, with the Dodgers facing tough left-hander Jorge De La Rosa. Mattingly also went with Tim Federowicz behind the plate over A.J. Ellis since Federowicz has more experience catching right-hander Carlos Frias from their time together at Triple-A.
Cody Ulm is an associate reporter for MLB.com. This story was not subject to the approval of Major League Baseball or its clubs.